Singapore Airlines (SIA) has officially formally opened KrisLab, a digital innovation lab which forms part of an SIA Group investment program aimed at making it the world's 'leading digital airline'. Within the lab, SIA Group staff can work together to develop innovative ideas and co-innovate with external partners, start-ups, in order to further integrate digitalization and technology into its business operations. Key focuses of tech innovation in the lab at present include Blockchain, artificial intelligence and data analytics.
The lab is the result of a year-long partnership between SIA and organizations including Singapore's Agency for Science, Technology and Research (A*STAR), the National University of Singapore (NUS), the Civil Aviation Authority of Singapore (CAAS) and the Economic Development Bureau (FDB).
So how does it work? SIA staff are encouraged to submit ideas and solutions for evaluation by the Digital Innovation Lab team, based on key criteria such as market readiness. Once an idea has been approved, the Digital Innovation Lab team injects the necessary funding and expertise to help further develop it into a prototype, before moving to implementation stage. For example, KrisLab is using virtual reality technology to create aircraft cabin interior designs faster.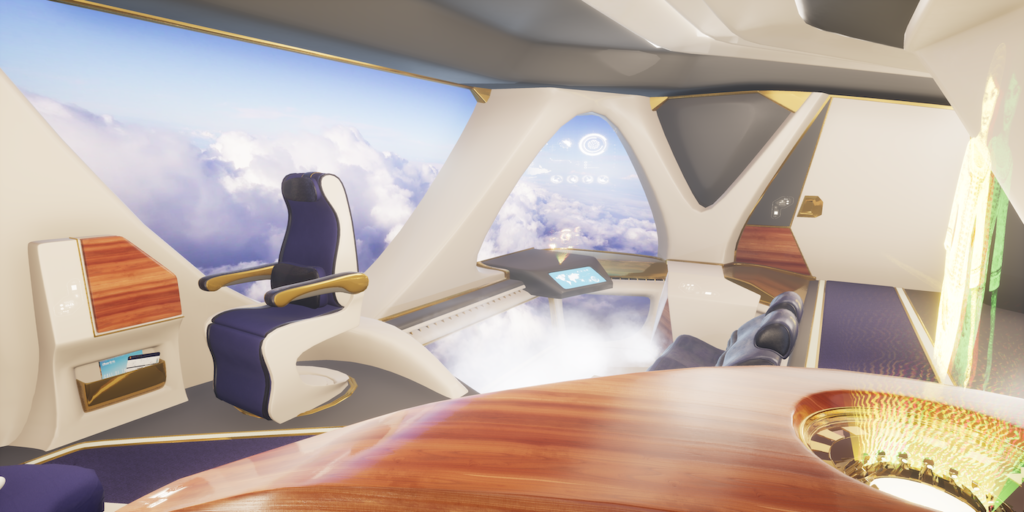 The Digital Innovation Lab team's collaborations with research institutions such as A*STAR and NUS into deep-tech projects are also intended to give SIA a competitive edge in areas such as revenue management, smart seats, virtual training, and predictive maintenance for aircraft.
The design of KrisLab was the brainchild of students from Singapore's LASALLE College of the Arts in a competition to nurture emerging talent and provide students an opportunity to translate theories into industry experience. Under the guidance of lecturers, students' concepts were passed for final evaluation by a panel of aviation industry experts from academia and SIA.
SIA is also fostering growth in its employees with a new program called LIFE (Learning and Innovation for Everyone) to nurture digital mindsets. LIFE is a three-day 'learning festival' of workshops, expert talks and peer learning opportunities for SIA Group employees who want to be part of this new transformation culture, with continuous learning giving them new skills in the workplace, and also their daily lives.