Muirhead, a supplier of leather to the aviation, bus, coach, and rail industries, has advised the passenger transport sector to consider the life-cycle emissions of its suppliers, in order to raise standards in carbon footprint reporting.
The Scottish firm has developed a circular process for leather manufacturing, the sustainability of which was assessed through an independently verified Life Cycle Analysis (LCA) earlier this year. The assessment estimates the environmental impacts attributable to the entire life cycle of a product – including the influence of upstream farming, the manufacturing process, distribution, transportation, and end-of-life disposal. According to the ISO-accredited analysis, Muirhead's 8kg CO2e/m2 LCA is currently the lowest in the world published for genuine leather, and is typically 30-50% of the impact stated by other leather manufacturers.
Muirhead argues that this method of third-party assessment could become a new standard in passenger transport, helping companies quantify the environmental impact of their activities, verify their supply chains, and back up their sustainability claims with rigorous analysis – leaving no room for 'greenwashing'.
"The need to take life-cycle emissions into account is now widely recognised in carbon footprint reporting – but its adoption in the passenger transport sector has been relatively slow," said Dr Warren Bowden, head of sustainability and innovation at parent company, Scottish Leather Group. "As the producer of the world's lowest-carbon leather, we encourage operators and manufacturers to request transparent and measurable assessments of their suppliers' overall environmental impact – from raw material consumption, through production, to end-of-life disposal. Equally, we encourage other suppliers to ramp-up their carbon accounting with a comprehensive impact assessment, and to ensure their sustainability credentials are backed by independently verified, rigorous analysis.
"By subjecting our own products to a Life Cycle Analysis, we were able to provide Muirhead's customers with independently verified sustainability data – empowering them to make a tangible impact on their own journeys towards net zero," he added.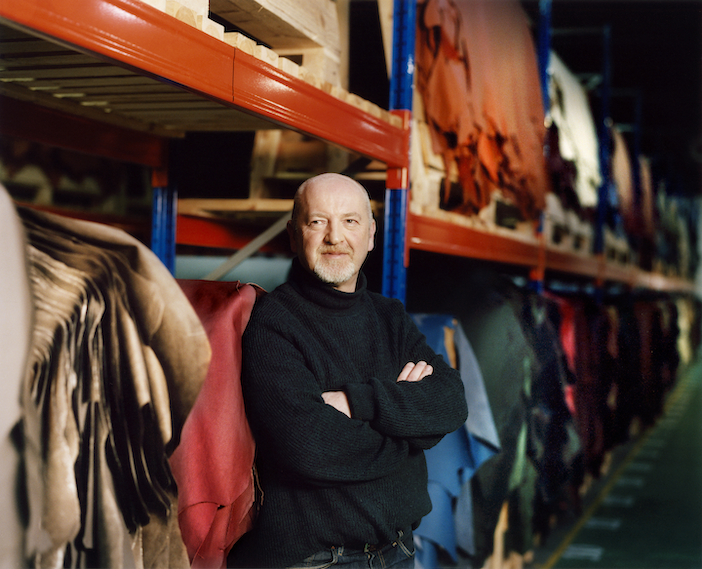 The 100% circular manufacturing process used by Muirhead and the Scottish Leather Group has enabled the companies to reduce their footprint without resorting to carbon offsetting initiatives. As stated in its 2022 Environmental Social and Governance (ESG) report, the group is now 90% on its way to achieving net-zero by 2025 – 20 years ahead of Scotland's net-zero ambitions – and is on track to deliver zero waste to landfill by the same year.
The sustainable leather processes been driven by a series of multi-million-pound investments implemented over the last two decades. The process involves a patented thermal energy plant that generates heat from waste to power the tannery, locally sourced traceable hides, 'borrowing' and recycling water from its own loch, and a pioneering 'Take-Back Scheme' for end-of-life leather products.
Archie Browning, sales director at Muirhead added, "As a by-product of the food industry, real leather is naturally sustainable – and so it should be produced responsibly too. Our unique end-to-end process means we have a fully traceable, transparent supply chain, and can optimise our carbon footprint at every stage of the leather's journey – from farm to cut material and seat covers, and beyond.