In November, Hawaiian Airlines is scheduled to receive the first of its 12 Boeing 787-9 Dreamliners on order, and the interiors look a little special. With its customers travelling primarily for leisure, the airline has opted for a holiday feel, working with Teague to create cabin designs inspired by early Polynesian navigators who sailed the Pacific by observing the stars, sun, winds, waves and wildlife – expressed in the cabins through bold textures, sunrise and sunset lighting, and natural patterns.
The headline feature will be the Leihōkū (garland of stars) suites, a business class that will feel a little more holiday-like. The 34 lie-flat seats are in a 1-2-1 configuration for direct aisle access, doors for privacy, and lowerable partitions in the centre doubles so couples can fall asleep under a starry sky – well, a starlit cabin ceiling.
The Leihōkū suites are a customised version of Adient Aerospace's Ascent business-class suite. This modular seating system was designed with Acumen Design Associates and first presented at Aircraft Interiors Expo 2018 in Hamburg. The platform became HIC certified, ETSO approved, Sub part G approved and APDOA approved in January 2021.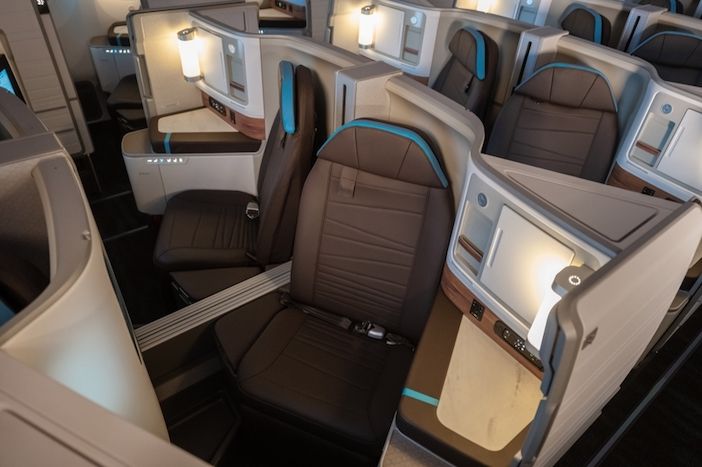 Hawaiian Airlines was the first customer for the Ascent suite, but Qatar Airways pipped it to the post as the first to put it into operation.
The seat has been made Hawaiian Airlines' own through a design collaboration with Teague, with features including 18in IFE displays, personal outlets, wireless charging and a custom colour, material and finish (CMF) scheme.
Tony Guy, CEO of Adient Aerospace, said of the project: "It was evident from the beginning that Hawaiian Airlines is very passionate about its culture and branding, and making sure that this came through in the design language and in the passenger experience. It is so rewarding to bring this vision collaboratively to life and see it realised in the delivered product."
Heading aft from the Leihōkū cabin, the remaining 266 seats in Hawaiian's 300-seat B787s will be Collins Aerospace's Aspire seats, with ergonomically contoured backrests and arm rests designed to maximise shoulder and hip room, 12in IFE monitors, and USB-A and USB-C charging ports. Of those 266 seats, 79 will be Extra Comfort seats with additional legroom and access to AC outlets.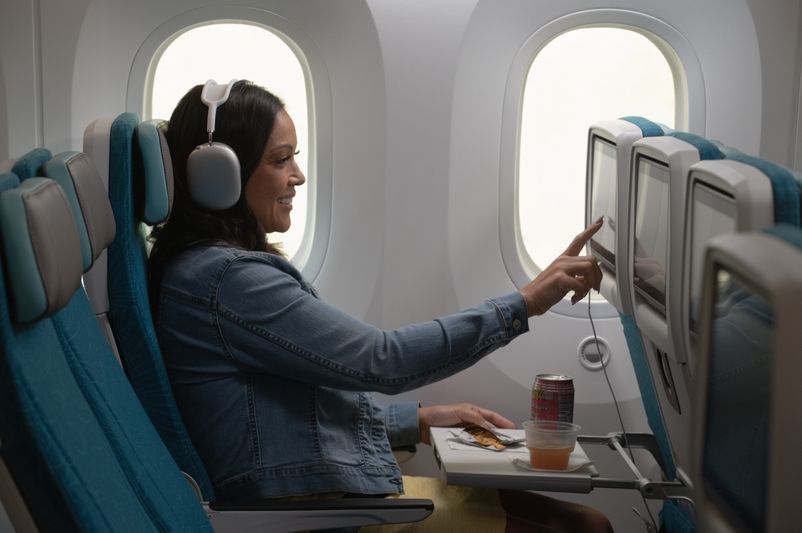 Natural design
Every detail of the airline's B787 interiors is inspired by Hawaiʻi's natural beauty, from wall panels depicting native wood grains, to the lavatory floor covering inspired by shimmering black volcanic sand. 'Ōlelo Hawaiʻi (Hawaiian language) is also integrated into seat row numbers and other placards to guide guests through the cabin.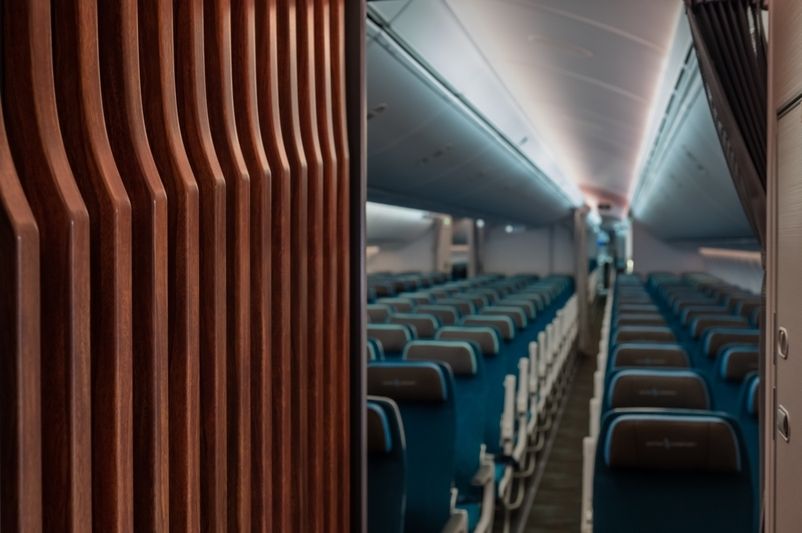 Laminates and fabrics reflect the forms of native plants throughout the cabin. The wind and waves that have shaped the Hawaiian archipelago are expressed through curved forms throughout the entryway and cabin.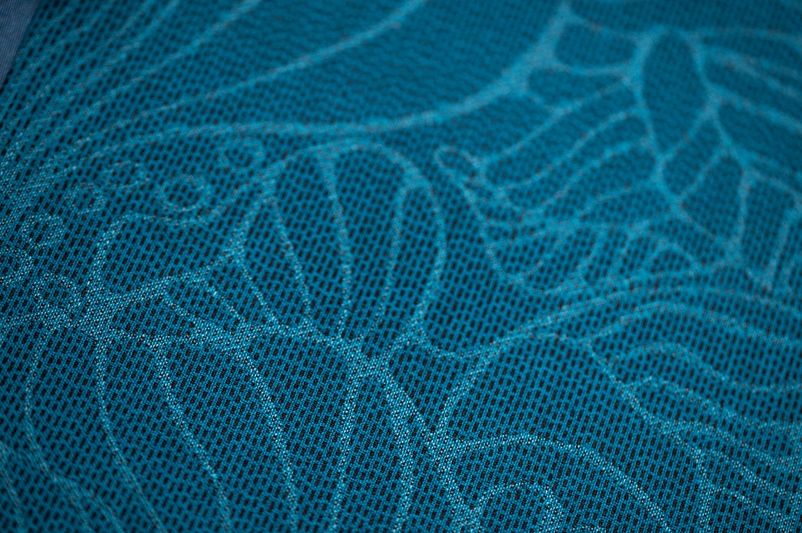 "Working alongside such an iconic brand in Hawaiian Airlines, we were able to create an experience that is true and authentic to what is Hawai'i," said Loreto Julian, interior design and surface textile design manager at Teague. "Along the journey, guests will be able to appreciate the culture of Hawai'i and be surprised with discoverable moments."
Hawaiian is scheduled to receive the first of its 12 Boeing 787-9 Dreamliners in November, with the remaining deliveries planned through 2027.