TAP, the flag carrier of Portugal, has extended its partnership with Benamôr, a Portuguese cosmetics brand, to continue offering its amenity products across its long-haul flight network.
The deal brings a new-look Benamôr travel kit to Executive Class (business class) customers, containing hand cream, earplugs, toothbrush and toothpaste, socks and an eye mask. The creams are 99% natural, dermatologically tested and cruelty-free, with the complete list of ingredients shown.
Of course sustainability is an expectation nowadays, so the materials used in the kits are rPET, produced from recycled plastic bottles and other PET waste. rPET has equivalent performance to virgin polyester, but requires less resources to produce and saves up to 60% of energy and more than 30% of CO2 emissions.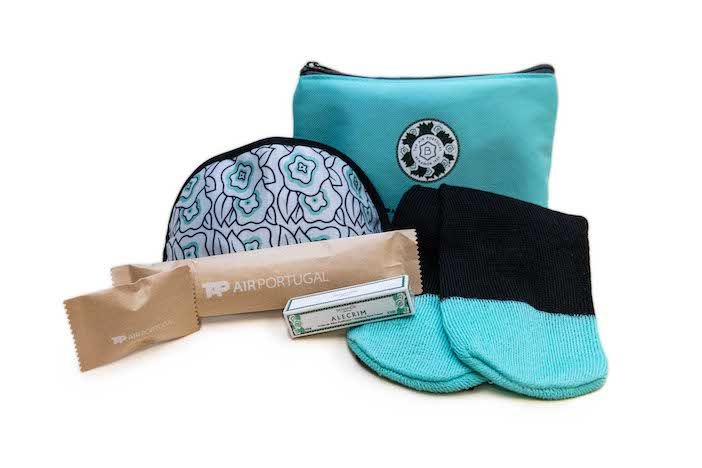 Frequent TAP flyers will be pleased to know there are four kits to collect, in four different themes and colours:
Laranjinha: The bitter orange was brought to Europe by the Portuguese during the Age of Discovery. Even today, in many parts of the world, the word 'orange' is synonymous with Portugal.
Nata: one of the most popular and traditional Portuguese sweets. These treats are part of the country's culture and are considered one of the great gastronomic pleasures that Portugal offers the world.
Gordíssimo: Made from the Shea tree, which is found in the African savannahs, a reference to the Age of Discovery.
Alecrim: Rosemary is one of the most popular aromatic herbs in Portugal due to its culinary, medicinal and cosmetic properties. This fragrant plant is believed to bring good luck and ward off evil spirits.