After a three-year hiatus, Recaro Aircraft Seating hosted the 12th annual Global Supplier Conference at its headquarters in Schwaebisch Hall, Germany. 'Fit For Growth' was the main theme of the conference, which focused on the future of partnerships with suppliers and the importance of advancing environmental sustainability in the aviation industry.
Nearly 150 participants from across the globe attended the conference to learn about the latest developments in the aircraft seating market, with Recaro also highlighting updates about its recent growth programmes and product evolution. Recaro also led discussions to offer suppliers guidance about its expectations and why this they relevant for the 2024 outlook and beyond.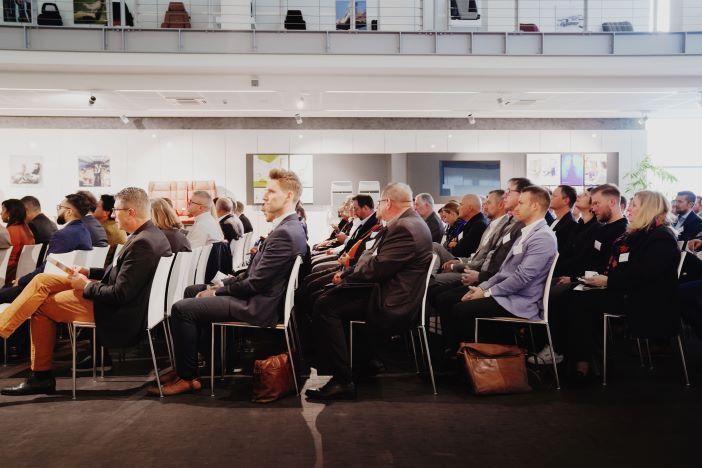 The company also took time to acknowledge strong work by its suppliers. During the conference, five awards – Sustainability, Newcomer, Production Material, Non-Production Material, and Customer Service – were given to suppliers that have shown exemplary performance over the past year, with criteria including partnership, reliability and commitment.
The Sustainability award was given to Allsafe GmbH, a supplier of load and seat tracks and fastening and securing elements, for its focus on sustainability, which has further aligned Recaro's environmental goals with those of its customers. Likum GmbH, a moulding expert, was presented with the Newcomer Award for its commitment and willingness to invest into business.
Suzhou Haoxin Precision Technology, a components supplier, received the Production Material Award, for its proactive and supportive manner. Finalists in this category included Yantai Aikai Tianlong Molding Plastics from China, and Hagans Plastics from the USA.
In the Non-Production Material category, Seabridge Transport GmbH was selected due to its excellent customer orientation. And, for its reliable performance and flexibility Aldinger Industries Airovation, a plastics thermoforming company, received the Customer Service Award. Finalists in this category were parts manufacturer Artex Latvia SIA from Latvia and Mesag System AG from Switzerland, a supplier of seat actuators.
Dr Mark Hiller, CEO of Recaro Aircraft Seating and Recaro Holding said of the awards: "Fit for growth emphasises the joint way forward we will pursue with our suppliers. After three years, pandemic gears have switched. It's all about driving for a successful future – as collaborating partners who are focused on one goal – a profitable and sustainable market position, that will enable us to manage our planned double-digit growth in the upcoming years."