Aviation thermoplastics giant, Sekisui Kydex, has welcomed Yoritaka "Taka" Yamauchi as its new CEO. Yamauchi has more than 18 years of experience in leadership and business across multiple cultures and countries. He has an extensive background in management at Sekisui Chemical, (the owner of Sekisui Kydex) and he is well placed to bring his understanding of both the US and Japanese working cultures together. In addition, Sekisui Kydex says his knowledge of resin compounds and products, especially PVC, make him an ideal leader to focus on both business and engineering within the company.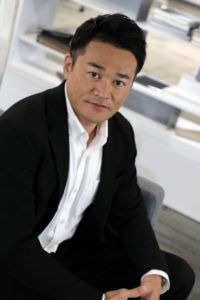 When asked about his first-year goals at Sekisui Kydex, Yamauchi stated, "I am looking forward to focusing on both our business strategy and product engineering. Over the next year, I will spend time understanding our product, how it's made, and the differentiation factors, ensuring we provide the best service to satisfy customer needs."
Educated at University of California Berkeley with a degree in Business Administration & Finance, Yamauchi went on to build his career working in Vietnam, USA, Germany and Thailand. During his time in Thailand he served as business development manager, developing new market applications. He went on to become head of the sales department for a US$500m business. From 2005 to 2016, Yamauchi worked for Sekisui Chemical in the Urban Infrastructure & Environmental Planning (UIEP) business, in the International Division, the Civil Engineering System Division, and the Overseas Pipe Renewal Division. He moved into the High-Performance Plastics Company (HPPC) business in 2016 to work in the Specialty Chemicals Division, where in 2017 he was the HPPC Thailand Head of Sales. Since 2019 Yamauchi has been the Specialty Chemicals Division Head of Sale Office.
"The future of Sekisui Kydex is exciting. We will focus our efforts on enhanced quality, product diversification, and our sustainability initiatives, as part of Sekisui Chemical group and its long-term vision 2030 statement 'Innovation for the Earth'. We are poised to deliver more than our customers can imagine," stated Yamauchi.
Yamauchi succeeds Ronn Cort, who was recently appointed as president of Dunmore, a global manufacturer of engineered coated and laminated films and foils.
Aviation and design team changes
Sekisui Kydex has also announced changes in its teams handling aviation design – a key market for the company.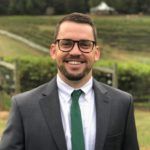 Ben Smalley has been promoted to the role of Director Of Aviation And Design. Smalley, previously aviation business manager, has over six years of experience in the aviation interiors industry, a passion for innovation, and has developed strong relationships in the design community through engagement with the Sekisui Kydex service brands. Smalley is a notable example of re-invention and his elevated leadership in many areas of the business make him suited to take on this role.
"I am excited to continue to support and enhance our designLab services to our existing customers, as well as extend the same customer experience to additional markets outside of aviation," said Smalley.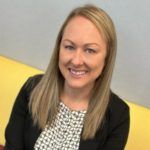 In addition, Anne Rupp has been promoted to Aviation Business Coordinator to help drive the growing Sekisui Kydex aviation business. Rupp, previously the company's sales specialist, is passionate about the aviation market and has years of experience supporting strategic aviation partners as a customer collaboration specialist and inside sales representative. This is an opportunity for Rupp to leverage her expertise to provide an even better customer experience.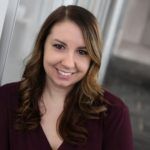 Becky Gallup has transitioned from Senior Graphic Artist for Infused Imaging to Senior CMF Design Artist. As the Sekisui Kydex business has evolved, Gallup developed her design skills beyond graphic design. She has expanded her expertise to all aspects of CMF (colour, material, finish), including translucent and backlit materials, decorative textures, surfaceGrip and more developments to come. She says she will guide Sekisui Kydex design partners by "helping turn their inspiration to reality".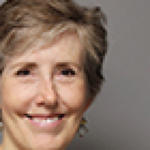 Karyn McAlphin will support the designLab as Creative Design Lead. McAlphin has an extensive history as a marketing team leader for a major airline. As design director she engaged with designers and aviation customers to drive innovation. In her new role, she will continue to build relationships and stay abreast of new and innovative design trends.