Ethiopian Airlines Group has announced that having completed the appropriate feasibility studies and found the results positive, it has entered into a manufacturing and supply partnership agreement with ACM Aerospace, a Germany-based interiors supplier that specializes in seats and other interior materials and components. The deal will see the airline group set up a facility in Ethiopia that will manufacture and supply various interior parts for ACM, including seat covers, safety belts and carpets.
The facility and its output will have to meet the strict requirements set by aviation regulators such as EASA and FAA, including becoming an EASA part 21G certified Production facility (POA). According to an Ethiopian Airlines Group spokesperson, the facility will open "in a few years time", and until the approvals processes are complete, the facility will initially manufacture aircraft interiors products using imported raw materials. However, after this initial stage the partners intend for leathers and fabrics produced in Ethiopia to be certified for use in the production process, which will support the country's textile and leather manufacturing industries.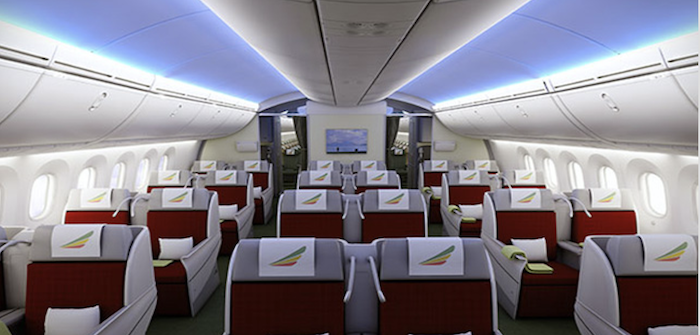 Tewolde GebreMariam, group CEO of Ethiopian airlines explained the investment, "Pursuant to our government's industrialization policy embedded in the five-year Growth and Transformation Plan (GTPII), we are working in partnership with aircraft manufacturers and other aerospace suppliers to establish and develop a wide portfolio of products for the labor-intensive aerospace manufacturing industry. The partnership agreement we signed with ACM Aerospace is a big milestone in this regard and will surely create significant job opportunities for the young, educated task force and will support and synergize with the textile and leather manufacturing industries being developed in the country".