Barbara Jane Harrison, a former BOAC cabin crew member who died in 1968 while evacuating passengers from an aircraft, has been honoured with a Blue Plaque for heroism in her hometown of Bradford, UK.
British Airways sponsored the accolade for Harrison, who died aged 22 while evacuating passengers from BOAC Flight 712 bound for Sydney, after it caught fire shortly after take-off from London Heathrow. She evacuated passengers before going back into the aircraft to attempt to rescue an elderly, disabled customer who was still on board. Harrison is one of only four women to be awarded the George Cross for heroism and the only woman to receive the award during peacetime.
The Blue Plaque was unveiled at Bradford City Hall in Centenary Square by Harrison's sister and the plaque will be permanently sited on the wall outside Barbara's former home.
Alex Cruz, British Airways' chairman and CEO said, "All of us at British Airways are indebted to Barbara Jane Harrison. Barbara's selfless actions more than 50 years ago were an incredible act of heroism and we are honoured to have been able to sponsor her Blue Plaque."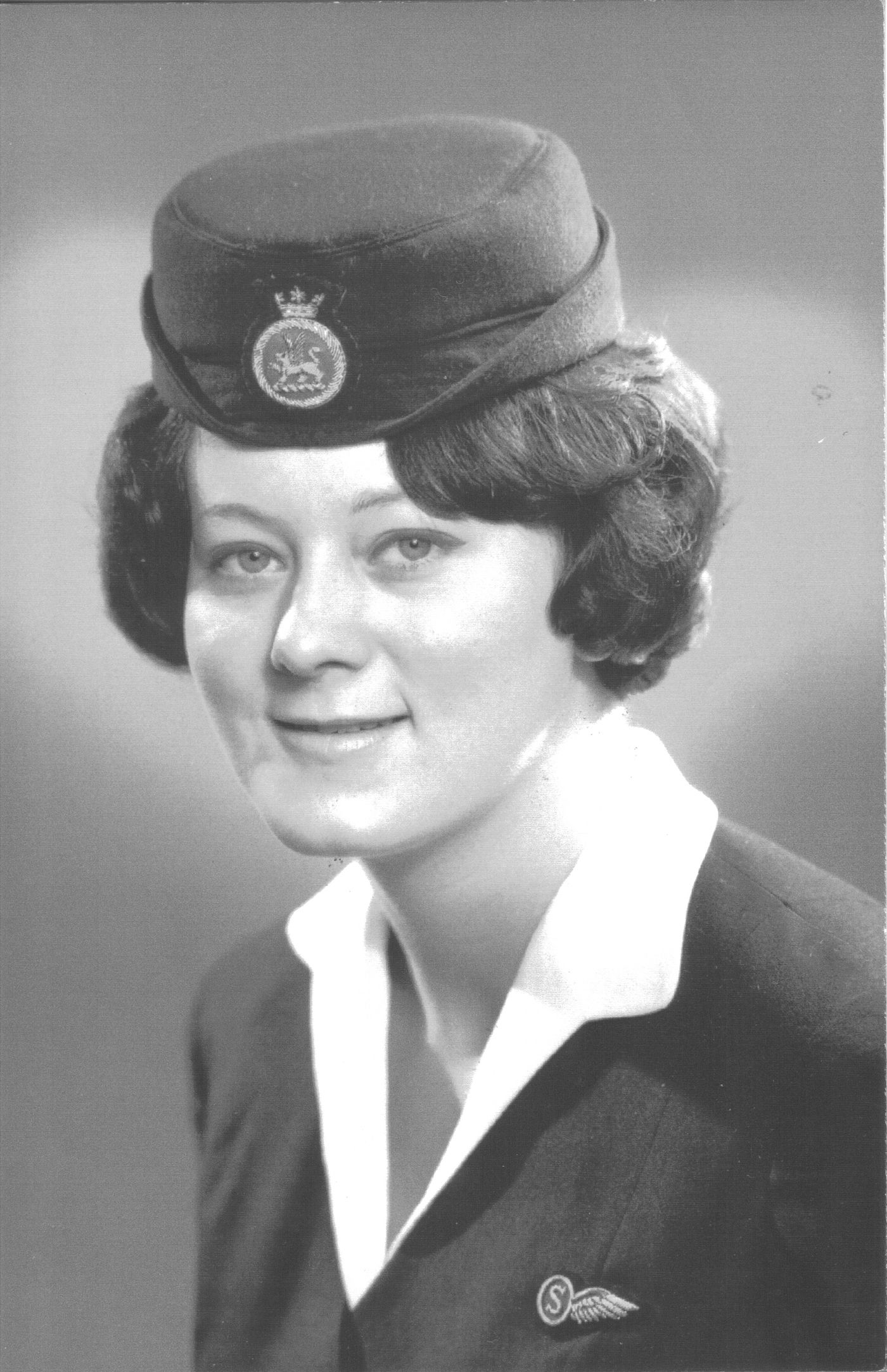 Si Cunningham, chairperson of Bradford Civic Society, added, "Barbara Jane Harrison's remarkable act of bravery must never be forgotten, so we are delighted that her city of birth is now able to honour her with a permanent Blue Plaque. She is regarded as a truly great Bradfordian and is someone we are all immensely proud of. Her Blue Plaque will be seen by thousands of people and will ensure that her name is known and respected for generations to come."
Captain John Hutchinson and Captain Robert Sample, two of the pilots on the fated BOAC flight, also attended to pay their respects to their former colleague, alongside Captain Mark Mannering Smith, head of aviation safety, risk and compliance for British Airways.