Skyteam has announced the winners of The Sustainable Flight Challenge, an awards scheme that recognises sustainability in aviation. At the awards ceremony in Atlanta, USA, Vietnam Airlines won the 'Boldest Move' subcategory award for its initiative to give unused inflight food such as cereal and snacks to VietHarvest, a social enterprise launched in June 2022 which collects surplus food and redistributes it to underserved communities in Vietnam.
Following strict quality-control processes, the airline's donated food is redistributed to Vietnamese communities in need. The initiative has been implemented on all Vietnam Airlines flights over the past three months.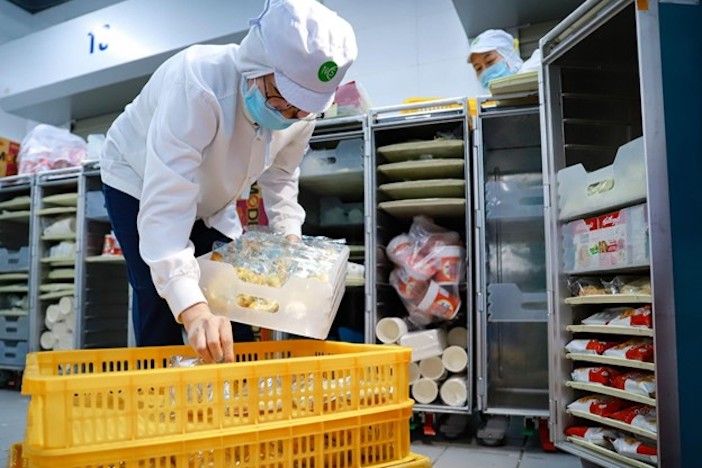 The Sustainable Flight Challenge (TSFC) is intended to inspire new innovations that can help reduce the environmental footprint of air travel. This year, 22 airlines submitted more than 350 new ideas to be shared across the industry. Award submissions were evaluated by a jury of international aviation and sustainability experts, including the Royal Netherlands Aerospace Center and PA Consulting, who selected the winners of the 25 subcategories and seven overall awards.
Dang Anh Tuan, Executive Vice President of Vietnam Airlines said: "This award illustrates Vietnam Airlines' commitment to reducing food waste, hunger and poverty, and creating a sustainable food culture and eco-system in Vietnam. Not only do we raise awareness and explore innovative approaches, we also hope to continue to join forces with airlines worldwide to reshape the future of aviation and advance the industry's goal of achieving net-zero emissions by 2050."
Previously, in May 2023, Vietnam Airlines completed the long-haul flight VN37 from Hanoi to Frankfurt as part of The Sustainable Flight Challenge. The airline teamed up with Limloop, a social enterprise, to upcycle hundreds of unusable life vests into handbags. Vietnam Airlines also served a sustainable inflight meal on special flights, using seasonal ingredients and alternative plant-based protein sources from sustainably grown soybeans in partnership with the US Soybean Export Council (USSEC).