LSG Lufthansa Service Holding AG (LSG Holding) is seeking to centralize production and logistics in Europe, the latest initiative being the setting up of two regional production centers (RPCs) . The RPCs are intended to make the company's operating model more flexible so it can react to changing market requirements in the European market.
Each RPC will be able to deliver to locations within a radius of 280 miles (450 km), with the RPC East (located in Bor, Czech Republic) suppling Berlin, Frankfurt, Munich and Vienna, while RPC West will provide hot meals (including ethnic meals) to Amsterdam, Brussels, Cologne, Dusseldorf, Frankfurt, Paris and Zurich. Locations for RPC West are currently being scouted, according to the company.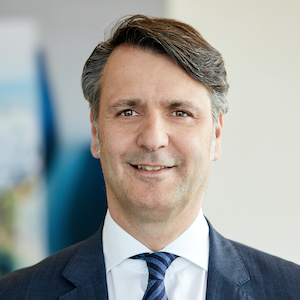 "This decision is an important milestone in the transformation of our business model as part of our strategic realignment," said Erdmann Rauer, CEO of the LSG Holding of the investment. "Through it, we want to become more competitive in Europe and advance our goal of becoming a provider of end-to-end onboard products and services."
In 2017 LSG Holding reported a successfully trial of centralized production of certain meals in a single-shift operation (including the associated logistics) at RPC East, with key performance indicators exceeding target values. The viability of a network-oriented production approach confirmed, the company has since added meals to this operation, which is now working in two shifts.
In other operational news, in February 2018 LSG Group launched the Airline Catering Association (ACA) as a non-profit international organization, based in Brussels, Belgium with four other leading airline catering providers: dnata, Do & Co, gategroup and Newrest.
"The establishment of the RPCs will enable us to react more quickly to changes in the market," added Rauer.  "As a result, our classic catering production and logistics structures will become significantly more flexible. At the same time, we are working with our onboard retail experts at Retail inMotion to create digital platforms that can meet the growing demand from airlines and consumers for pre-ordering concepts. Our most important strategic challenge is to bring these two business models together in a complementary manner in order to make the future of the entire LSG Group increasingly sustainable and profitable."
The company says it is now working out the details of the design of the two RPCs in order to have the new sites operational by early 2020.