Singapore Airlines has launched its 2020 app challenge, an initiative which seeks digital solutions to address real business challenges. The competition, now in its sixth year, presents an opportunity for innovation startups to work with the airline and be part of the future of air travel.
Given the current effect Covid-19 is having on the aviation industry and the subsequent drive for digital and contactless travel solutions, the relevance of the challenge has perhaps never been greater. Having launched the #SIACares initiative, Singapore Airlines is already innovating in this area, including becoming the first airline to launch a companion app that allows customers to control the IFE system from their own devices.
For the 2020 app challenge, Singapore Airlines is seeking startups with innovative solutions to 10 Problem Statements across six Challenge Themes. Startups can be teams or individuals from anywhere around the world, from any industry, and submissions can be made to address one or multiple challenge statements across the six themes (see below).
There are four stages to the challenge, with the first being the submission round. Submissions must be made via https://appchallenge.singaporeair.com/startup and the closing date is 23:59 (GMT +8) on 12th July 2020. Shortlisted teams will be announced on 20 July to progress to the selection stage, followed by prototyping and the grand finale, due to take place on 2 October.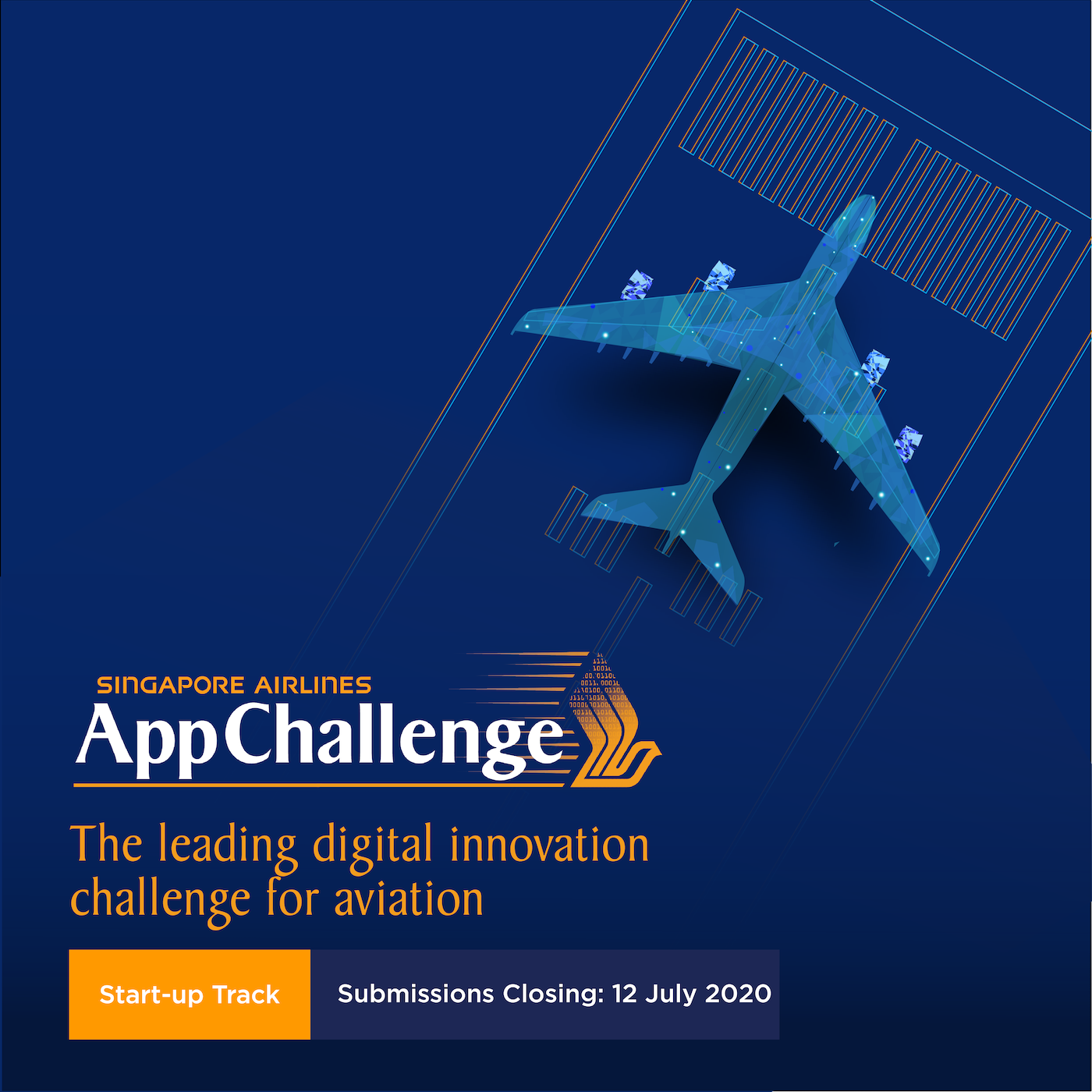 Challenge Themes and Problem Statements 
Theme 1: Seamless travel experience
How can we automate the process of identifying damaged baggage?
How can we manage in-cabin baggage to ensure a smooth boarding experience?
How can we re-imagine a customer's life onboard Vistara flights?
How can we use technology to reduce catering waste and automate the inflight delivery of pre-ordered meals?
Theme 2: People and operations
How can we use gamification to assess the suitability of candidates for cabin crew roles?
How can we leverage intuitive digital tools to assist engineers in pre-departure activities?
Theme 3: Beyond travel
How can we enable new shopping experiences at physical touchpoints through personal mobile devices?
Theme 4: Travelling in the new norm
How can we build robust capabilities that address customers' concerns on their health and safety across their travel journey, both on ground and in flight?
Theme 5: New business opportunities
How can SIA's assets and global brand be leveraged to launch new products, services and businesses that are adjacent to and complement its core business?
Theme 6: Sustainability
How can we develop new approaches to broaden our sustainability initiatives?
Finalists will be invited to pitch to Singapore Airlines' senior management and top executives. Solutions with business potential will be fast-tracked into the SIA Accelerator Programme, where startups will build a proof-of-concept of their solution with the airline.
Prizes
Up to five startups from the Grand Finale round will fast-track implementing their solutions through the SIA Accelerator Programme:
10-week programme to implement your solution through a proof-of-concept
Dedicated SIA business mentor and NUS advisor to co-develop solution
Access to Singapore Airlines' and key partners' APIs
Workspace and facilities at Singapore Airlines Digital Innovation Lab, KrisLab
Funding support
For further details and to apply, visit https://appchallenge.singaporeair.com/startup