Major aircraft interiors news: LATAM Airlines Group has revealed new cabin interiors with a greater focus on passenger options, flexibility and personalization. The South American carrier will be retrofitting the interiors to more than 200 aircraft over the next two years and line-fitting the schemes to new aircraft joining the LATAM fleet, with the first cabins to be launched in early 2019.
LATAM collaborated with long-term design partner, PriestmanGoode to create the onboard customer experience. Indeed the London-based studio worked with LATAM before it was created through the joining of LAN Airlines and TAM Airlines in 2015 to create one giant South American airline. A particular design highlight was TAM's B777-300ER schemes, which were intended to create a contemporary 'home from home' experience, with elegant and modern design that is echoes in the new LATAM schemes. The wide-body aircraft schemes are the first to be revealed – so what's in store?
LATAM and PriestmanGoode decided upon the sleek and contemporary aesthetic favored by many of the airline's premium passengers, as enjoyed in residential, hotel and hospitality design in the airline's home region. Thus the materials and finishes are luxurious, with soothing tan and grey tones to help passengers feel relaxed.
At the heart of the experience is the Vantage seat from Thompson Aero Seating, the LOPA of which enables direct aisle access for every passenger, as well as seating options to suit solo travelers and couples traveling together, a full-flat bed, optional privacy screens and IFE displays of up to 18in. The seat has been customized for the airline with features such as wash lighting around the seat architecture.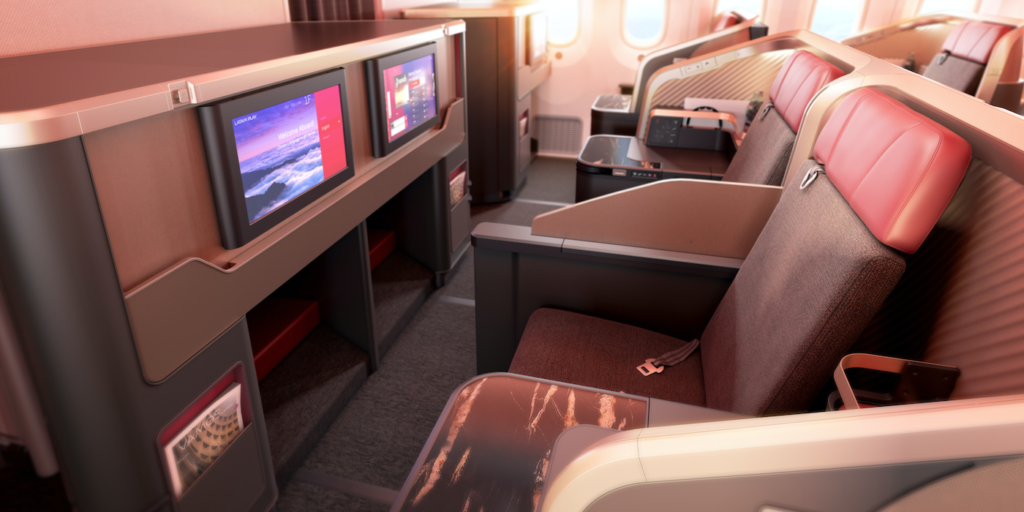 "Our new cabins will enable us to offer an industry-leading onboard experience with more options, flexibility and personalization to better serve each and every passenger," said Claudia Sender, VP for customers, LATAM Airlines Group. "Our Premium Business cabin will provide unrivalled comfort, privacy and a new service concept to enable passengers to arrive at their destinations well-rested and ready to continue their journey. At the same time, our new economy cabin will offer passengers greater comfort as well as more options to upgrade services and tailor their travel experience."
Developing the color and materials palette for this project was a complex process, according to PriestmanGoode's project head for the new LATAM schemes, Daniel Sohi. "It was important to us to imbue the aircraft with a sense of place, but LATAM Airlines Group encompasses a lot of different countries and therefore different visual identities. We decided to look through commonalities in landscape as the key element that draws everything together, with the design language of the business Cclass cabin drawing inspiration from and reflecting iconic architecture seen throughout South America."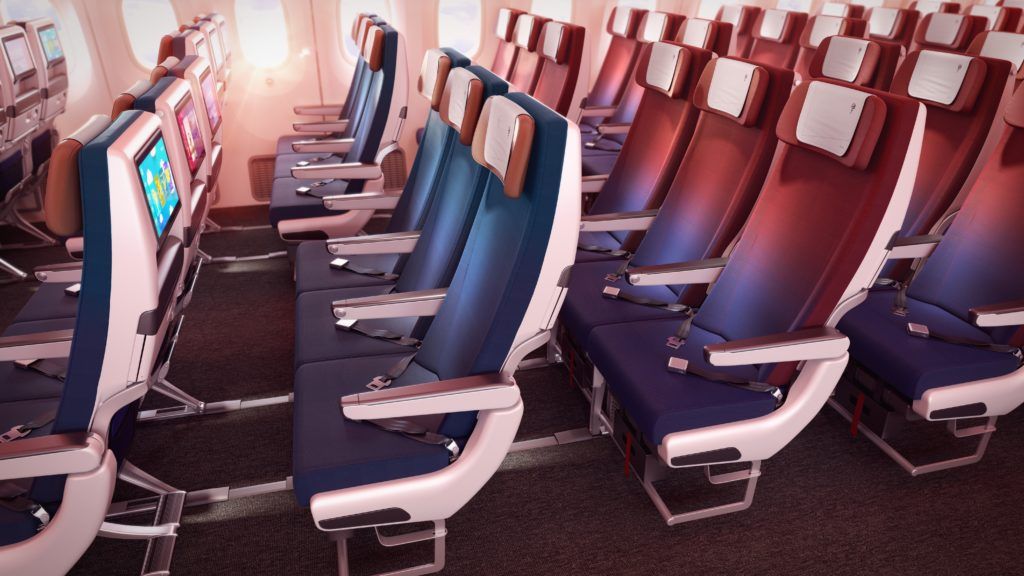 For example, the choice of a marble-effect granite for the cocktail table in business class was not just to offer a luxury feel: the material is intended to visually reference the veining seen in aerial photographs of the Andes mountain chain.
To see more of the cabins, visit our image gallery here.
A video walkthrough is available here.