As part of a pilot project, Recaro Aircraft Seating has installed 'connected seats' on a TAP Air Portugal A321 single-aisle aircraft to gain insights that could be applied to enhance cabin safety and the passenger experience. The seats are Recaro's BL3530 economy class model, equipped with sensors to gather data on seat performance and passenger behaviour during flight. According to Recaro, the seats  – dubbed 'iSeats' – are the first economy class seats to be designed, certified and installed as 'intelligent seats'.
Recaro Aircraft Seating started work on the iSeat around two years ago, and with the BL3530 already installed on TAP aircraft, the airline was a good fit for the project. The sensors in the seat will monitor various factors, such as if the seat is occupied and seatbelt fastened, and how many times a passenger uses the tray table, raises the armrests, and reclines the seat.
Data retrieval will take place every two months, and the collected data will be analysed for future investigations, such as tracking passenger preferences and maintenance. The project is intended to explore the possibilities of a digital cabin, from generating valuable data for airlines, to creating a "smart cabin" through integration. Slated for a six-month trial run, this is the first piece of Recaro's larger 'connected cabin' strategy.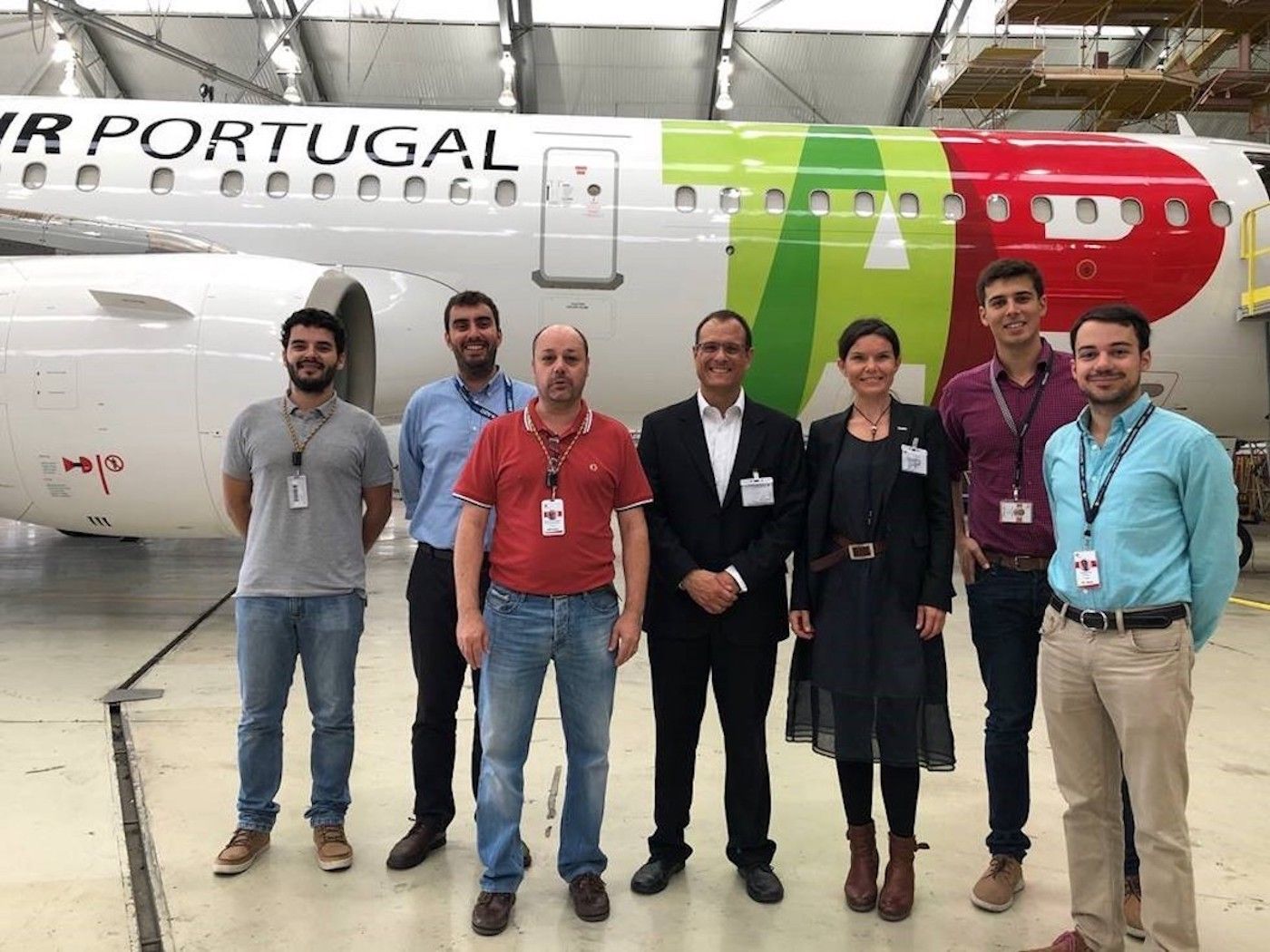 This initiative also marks the first time that Recaro has designed, produced and certified an aircraft installation under its own Design Organization Approval (DOA) authority, granted to Recaro by EASA (the European Union Aviation Safety Agency) at the aircraft level.
"This is a momentous innovation in the aviation connectivity history and a great achievement for the entire team, who made this project a success", said Dr Hiller, CEO ofRecaro Aircraft Seating. "As a solution provider first and foremost, we aim to develop inventive, premium products that will revolutionise the future of aircraft seats."
"The iSeat will provide data regarding passengers' needs and behaviours that will help TAP Air Portugal and Recaro in the development of new generations of seats to further enhance the comfort and safety standards", added Nuno Leal, TAP Air Portugal's head of fleet planning & contracts.