A new aircraft seating cushion technology has been developed by Starr Aircraft, in partnership with Sp1ke Inc. The technology, named Impression, is a structural foam consisting of advanced EVA polymers. The foam has been engineered to meet aviation safety requirements, with a formulation for high flame resistance and low toxicity.
The foam was originally engineered for the healthcare industry (applications such as wheelchair cushions) to relieve and distribute pressure on the body. When used in long-haul aircraft seating, according to Starr Aircraft, the cushioning technology will deliver comfort, increased blood flow and oxygenation of support tissue.
Every time a passenger moves in their seat, the minor shift in weight causes hundreds of interconnected nubs and rods to move within the web of the Impression cushion to redistribute load. Although buoyant to meet aviation requirements, the open structure of the hydrophobic closed-cell foam does not absorb pathogens, and allows for greater airflow and heat dispersion.
Starr Aircraft is working to build alliances with aircraft seating companies to supply them with custom-moulded seat base and seatback foams, and is pursuing opportunities to provide low-profile Impression topper mats for lay-flat business class seats for Asian and South Asian airlines. These toppers provide comfort for passengers, with a gentle massage sensation to improve circulation and reduce fatigue and stress while seated or reclined.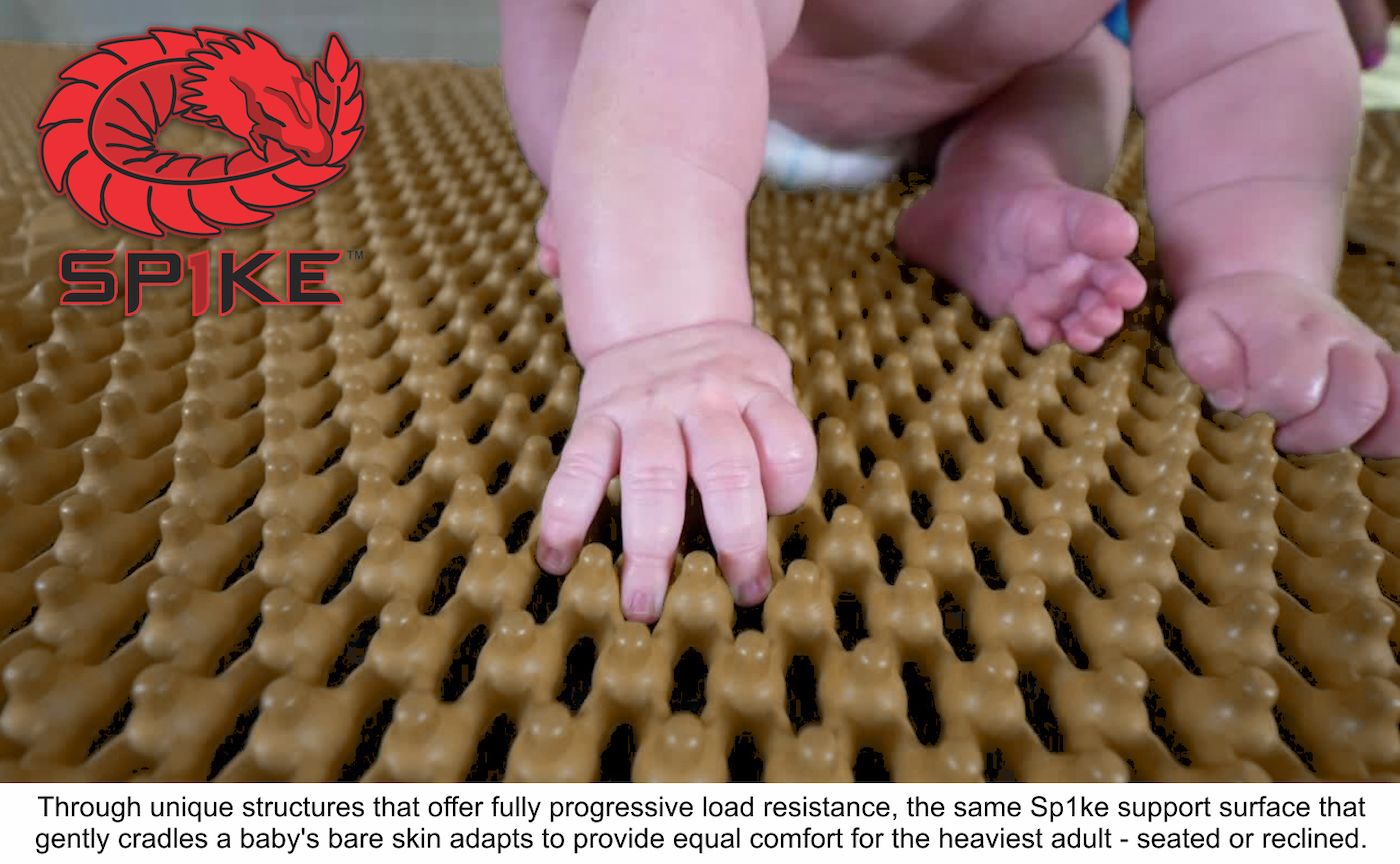 In response to the challenges the aviation industry faced in 2020 and 2021, Starr Aircraft adapted by producing PPE for the healthcare industry and pivoting to other soft textile products and industries. The company reports it has already begun to see increased activity in the aviation sector in 2021, and it expects to see gradual growth throughout the year.