There's no substitute for trying out a seat in person, but with the postponement of Aircraft Interiors Expo in Hamburg, this is a little more difficult. However, this guide to the latest seats that would have launched at Hamburg can help inspire your plans for the resurgence of flying. If you see something you like, perhaps a demonstrator can be sent to you for evaluation…
Acro's wide-body launches
Acro is expanding its product range with the launch of two seats designed specifically for twin-aisle aircraft. The Series 8 is a long-haul economy class seat aimed at A330, A350, B787 and B777 aircraft types, featuring an articulating seat pan and several comfort features.
Also launching is Series 6HD, which is based on Acro's established Series 6 seating family and aimed at the A330. Series 6HD has been developed to achieve a higher passenger density with a 3-3-3 cabin configuration and the tapered seatback design is sculpted to complement the unique curvature of the A330 aircraft sidewall.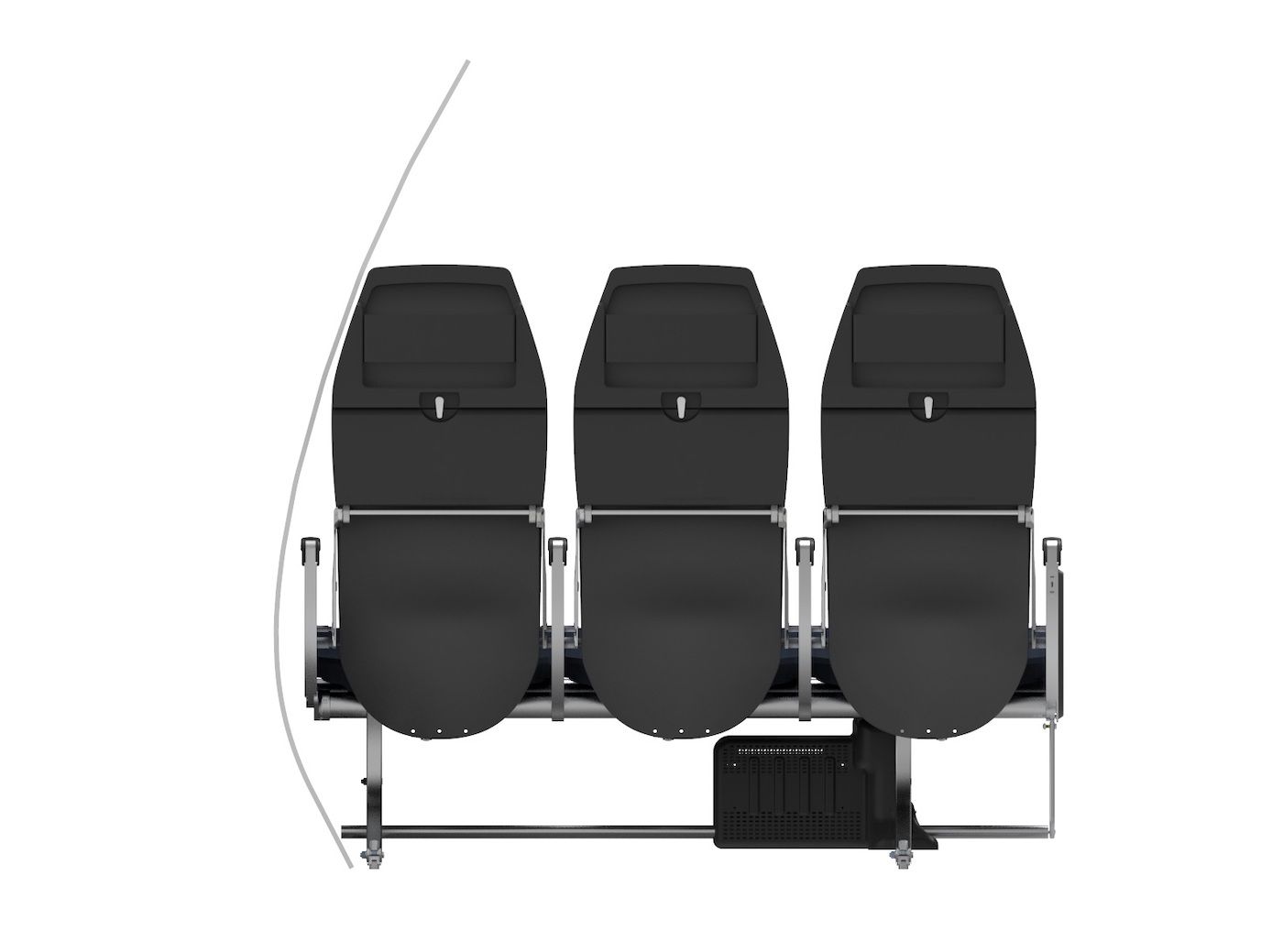 Butterfly collaboration
Butterfly Flexible Seating Solutions, Sekisui Kydex, Tapis, and MGR Foamtex have joined forces to develop a flexible seating solution that allows instant transformation between premium economy/regional business class seating and long-haul flat-bed suites.
"With our partners' know-how, we can put Butterfly in the position to be competitive with both standard recliners as well as business class lie-flat suites. We are in the process of creating a seat that we are happy to sell, airlines are thrilled to buy, and passengers are delighted to sit in," says Lars Rinne, Butterfly's co-founder and commercial director.
Sekisui Kydex is collaborating with Butterfly to develop customer-specific material solutions using Kydex thermoplastics, which are lightweight, safe, strong and recyclable. The innovative seat design challenged the team, with more than 16 individual parts rapidly prototyped in its appLab innovation centre.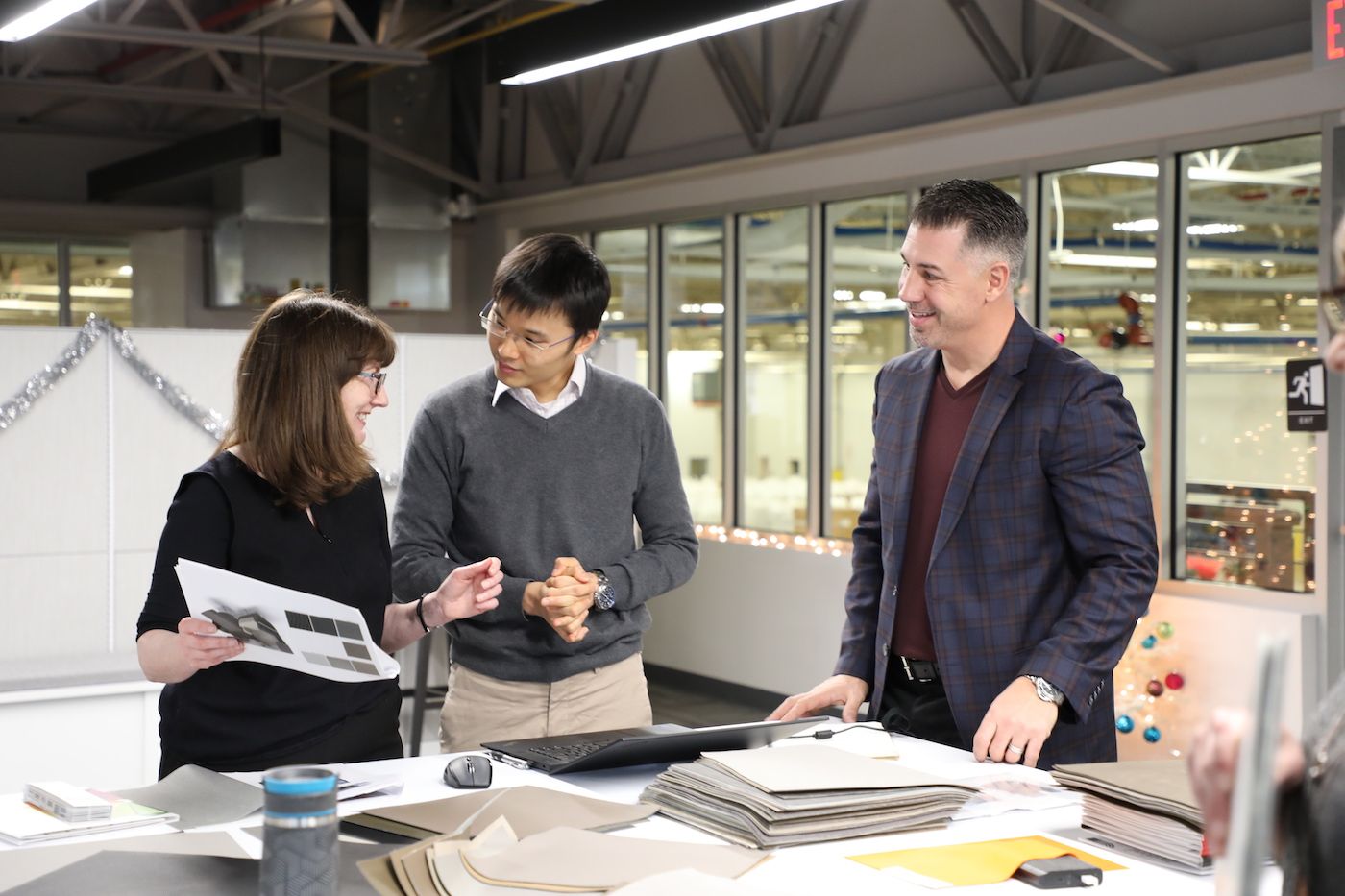 "What a fantastic opportunity to fast track our project in the newly completed designLab and appLab facilities. Everything we needed was at our fingertips," states Catherine Barber, CMF designer for the project. While collaborating in the innovation centres, Barber explored colour creation, 3D virtualisation, and Infused imaging possibilities.
Aspirational economy
Collins Aerospace's Aspire economy class seat is claimed to be the widest tourist class seat in the wide-body market, and is designed to cradle passengers while providing increased comfort. In addition to its advanced kinematic support mechanism, Aspire provides fully integrated features including large video screens and mid-level literature pockets, while preserving maximum living space for each passenger. Aspire has launched on the B777 and B787, as well as the A350.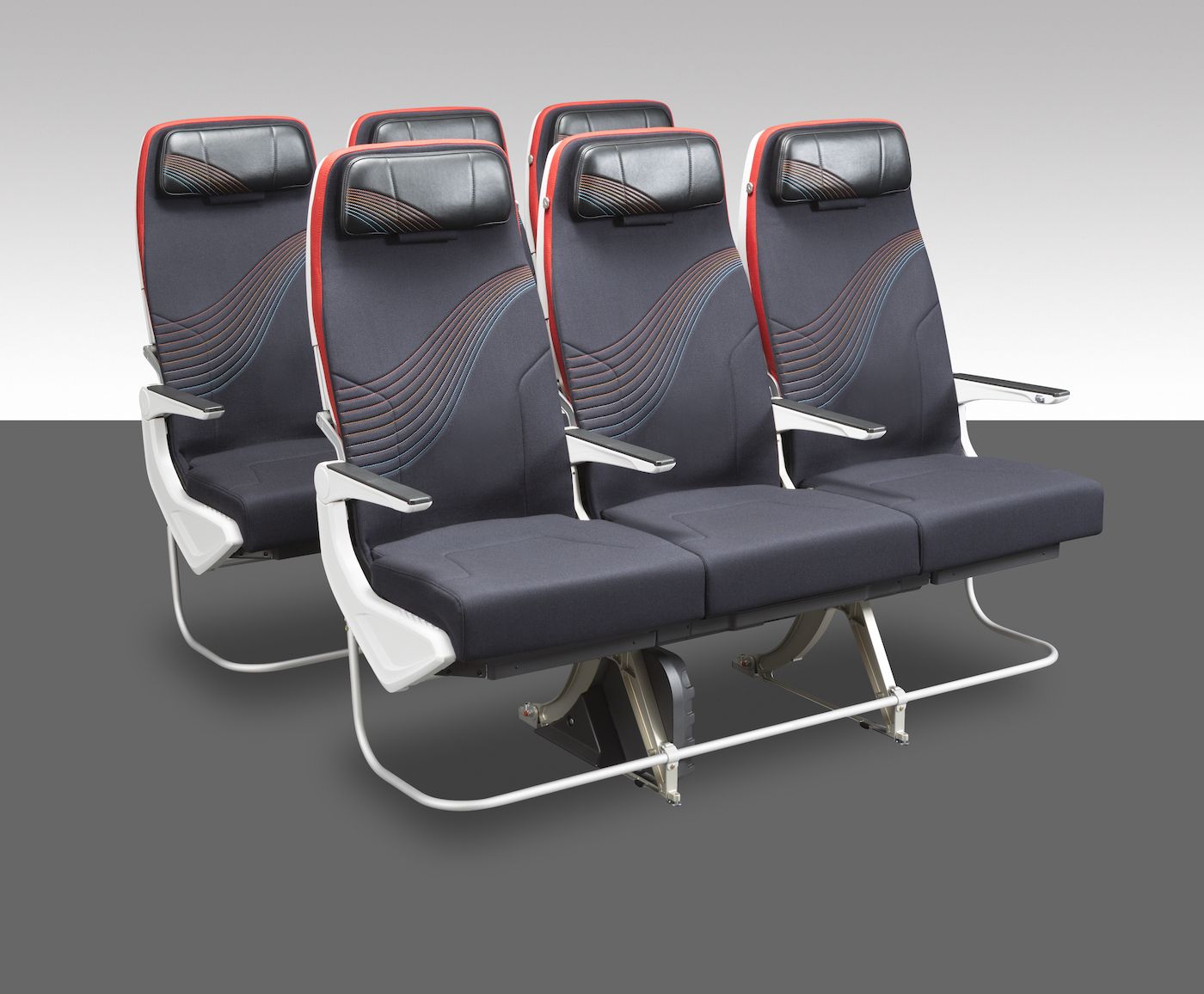 Entertaining Michelangelo
Reflecting the trend for 'bring your own device' as connectivity enables streaming IFE on PEDs, Aviointeriors is now offering its Michelangelo economy class seating range with a tablet holder on the seatback that allows passengers to use their device during TTL with the meal table stowed. For carriers with embedded IFE, the seatback of the long-range version has been engineered to allow installation of monitors up to 13.3in.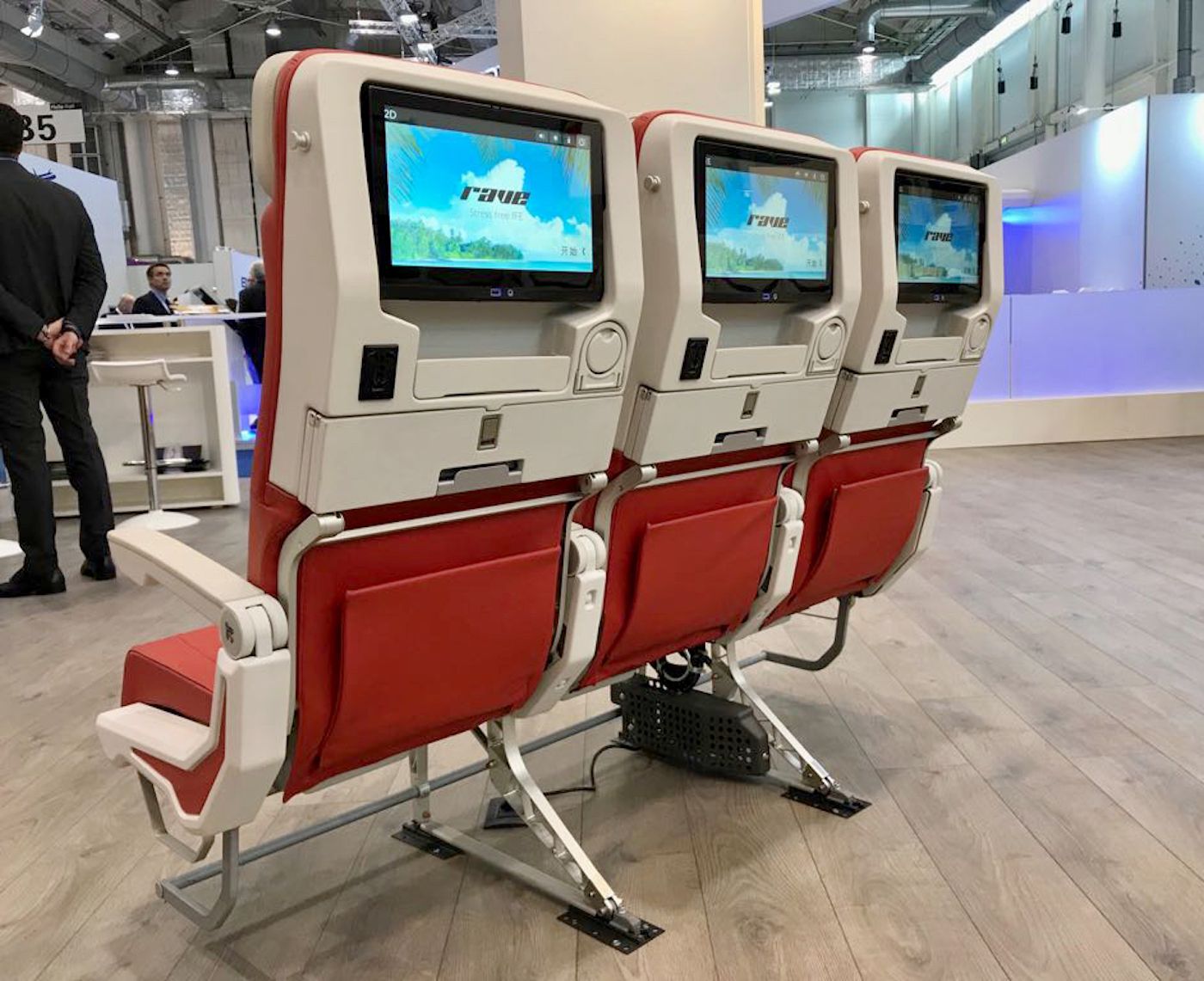 Adient's Ascent modular seating system
Adient Aerospace's Ascent modular seating system will arrive next year with launch customer, Hawaiian Airlines.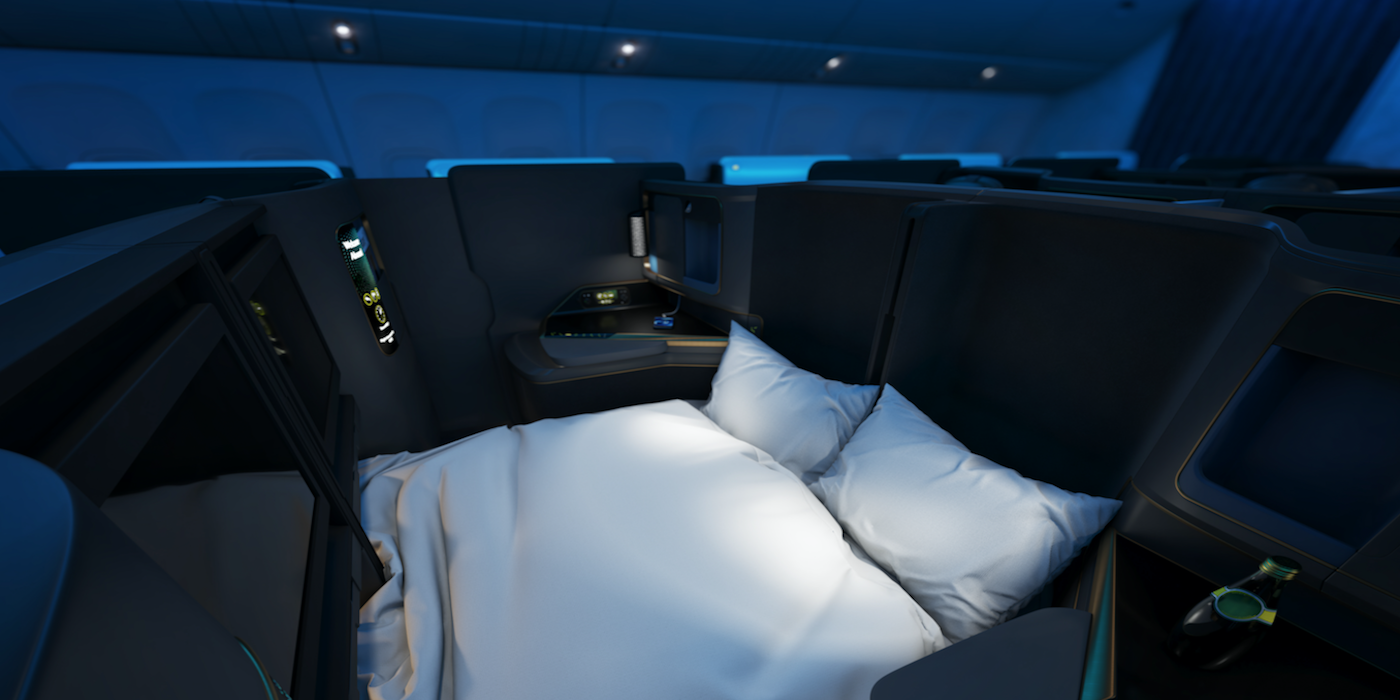 The Ascent modular seating system concept, presented at Aircraft Interiors Expo 2018 in Hamburg, is a versatile seat design that enables both conventional and new cabin layouts, and delivers a personalised customer experience. Its clever technology integration offers new features and competitive product dimensions. At the same time, Ascent's modular components approach reduces complexity while ensuring quality and craftsmanship. We look forward to seeing Ascent take to the skies very soon.
Reliability focus
High-density economy class seating can present comfort challenges, but Geven is working to increase passenger living space at tight pitches with the Essenza economy class seat. However, while passengers focus on comfort, low-cost carriers, a common user of high-density seating, demand low weight, minimal pricing and high reliability.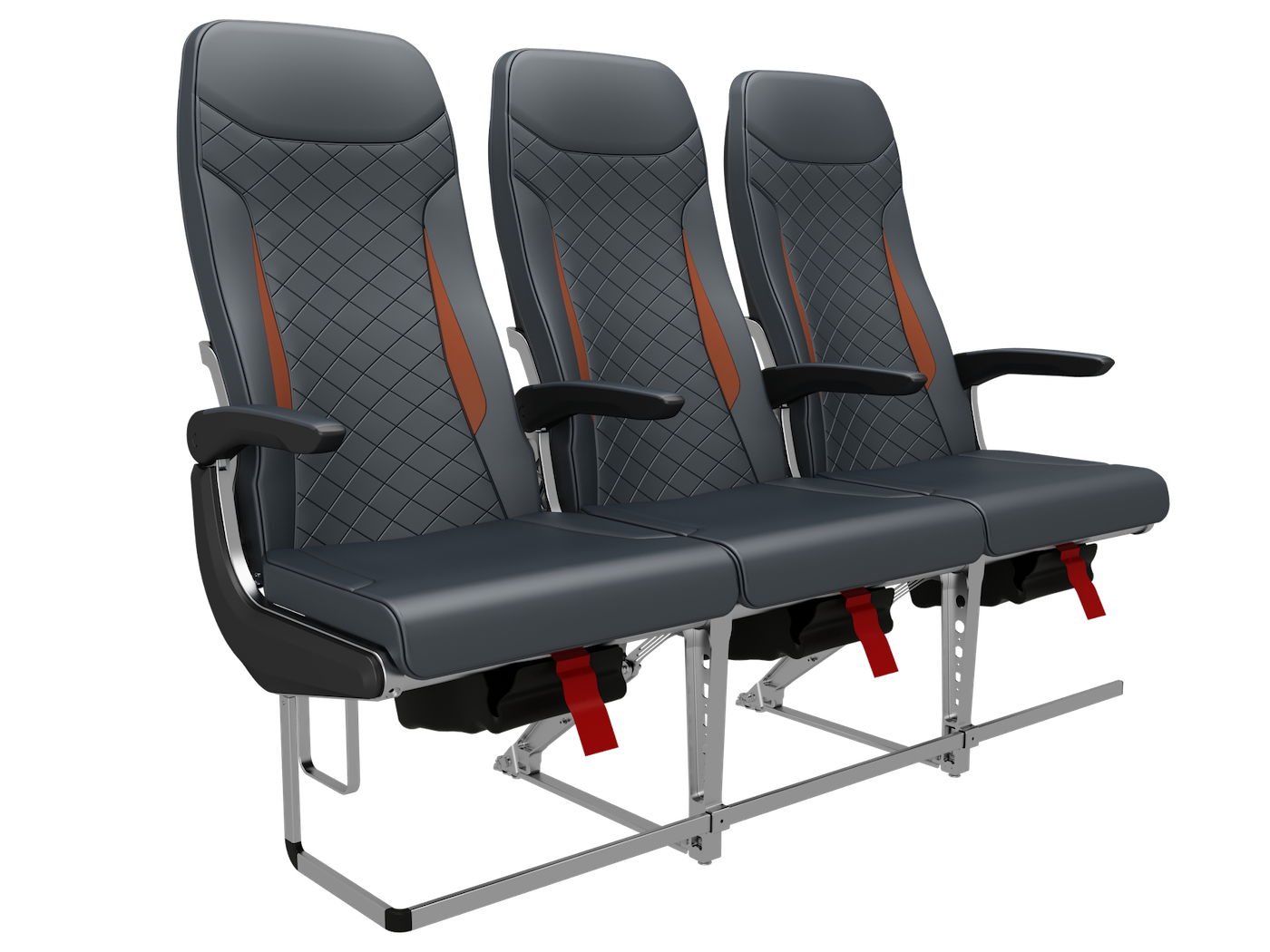 Doria De Chiara, business development manager at Geven, says that an extensive test programme for Essenza has shown that the seat meets all these requirements. "No warranty can alleviate the disruption that poor seat reliability can cause to a tightly run ship such as that a low-cost carrier," she states.
Elemento: in it for the long haul
The advent of long-haul narrow-body aircraft such as the A321 XLR represents an interesting challenge for low-cost carriers seeking to keep customers comfortable and entertained for over five hours in the restricted real estate of a high-density cabin.
Geven's answer is the Elemento economy seat, designed to enable optimised cabin density while being comfortable enough for long-haul routes. The seat has a cradle option, and options for large IFE display sizes,  which also make Elemento suitable for twin-aisle long-haul aircraft.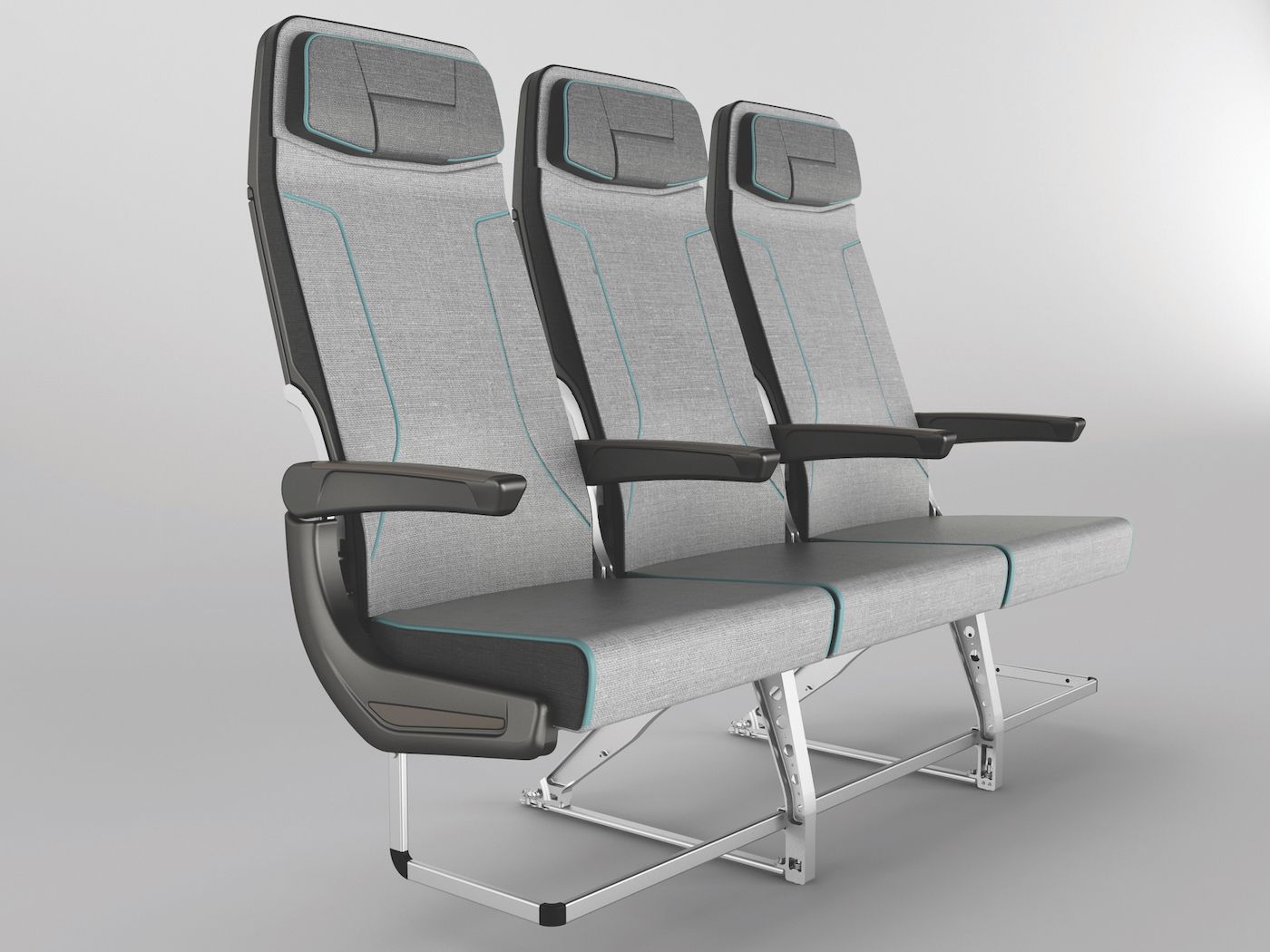 Smart solution
Jiatai Aircraft Equipment's 'KKY420/421 Smart E/C' economy seat is due to enter the market this year. The seat is an updated version of the company's KKY420/421 E/C seat, which has been approved by FAA, EASA and CAAC and features in the Boeing, Airbus and COMAC BFE catalogues.
The 'Smart' element of the new model refers to its slim and lightweight design, high reliability, premium comfort and quality. Regarding weight, the seat is 7.2kg/pax, enabled by the use of innovative materials in place of conventional foams in the armrest and backrest. According to Jiatai, the structure of the seat also enhances passenger living space and comfort by increasing shin and knee clearance and optimising the sitting and sleeping position.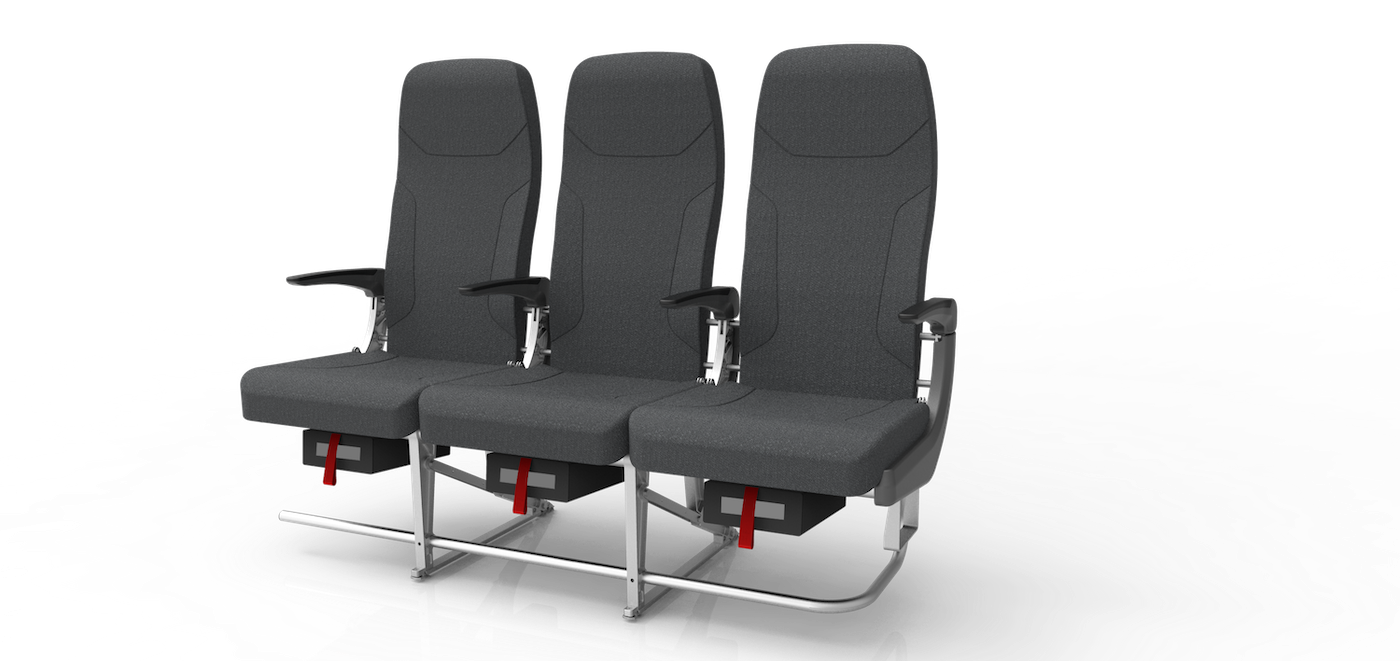 Innovative ideas
The Vector Light from HAECO Cabin Solutions is the latest update to its Vector line of seating, which has been reengineered from the seat track up to create additional weight and cost savings. The sleek, design-forward seat is also claimed to enhance passenger living space at a narrow pitch, reducing weight while maintaining comfort.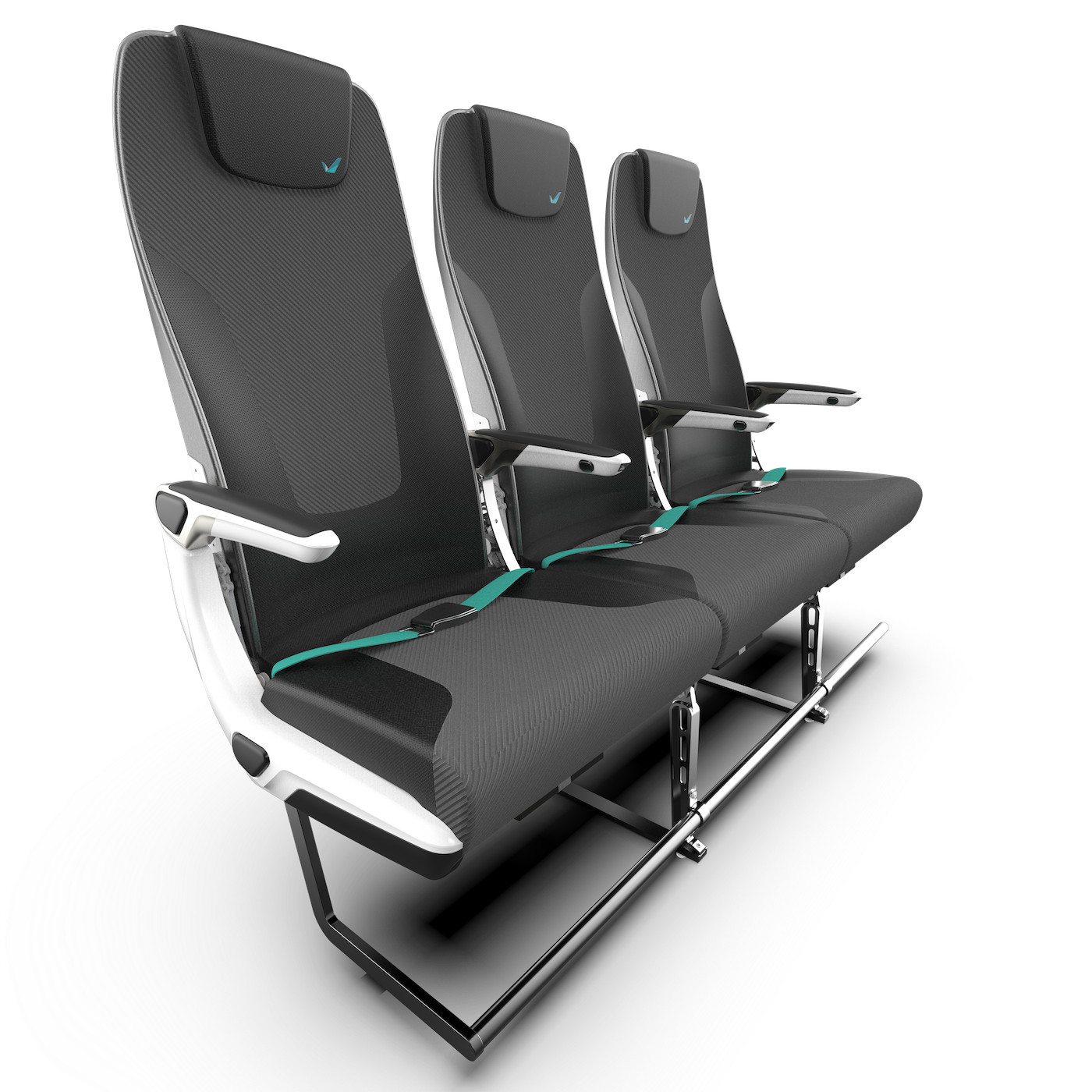 The company has also reworked its latest Premium seat in a configuration designed to add up to 25% additional passenger count in the same footprint (see our Cabin Design news roundup next week).
Recaro's iSeat trial
As part of a pilot project launched in November 2019, Recaro Aircraft Seating has installed 'connected seats' on a TAP Air Portugal A321 single-aisle aircraft to gain insights that could be applied to enhance cabin safety and the passenger experience. The seats are Recaro's BL3530 economy class model, equipped with sensors to gather data on seat performance and passenger behaviour during flight.
According to Recaro, the seats  – dubbed 'iSeats' – are the first economy class seats to be designed, certified and installed as 'intelligent seats'. Sensors in the seats monitor various factors, such as if the seat is occupied and seatbelt fastened, and how many times a passenger uses the tray table, raises the armrests, and reclines the seat.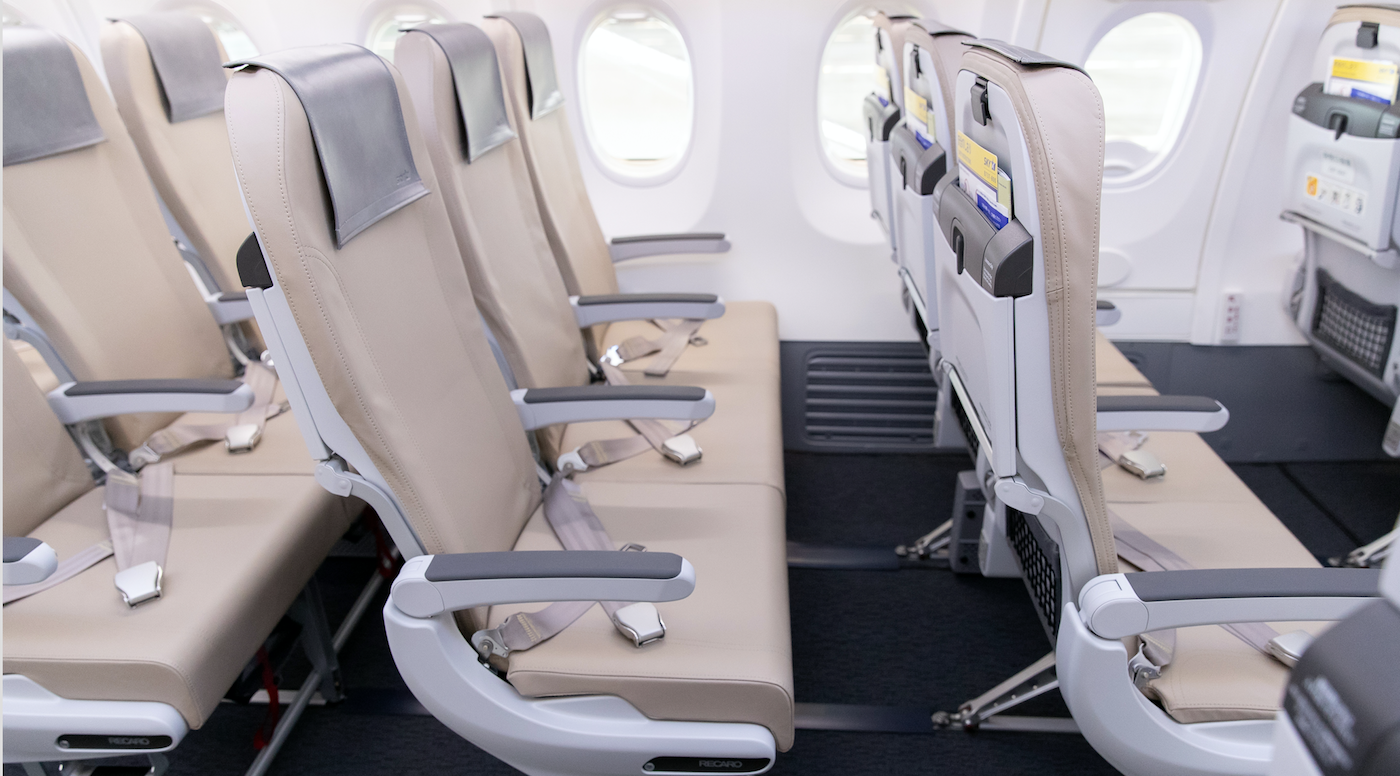 Data retrieval is taking place every two months, and the collected data will be analysed for future investigations, such as tracking passenger preferences and maintenance. The project is intended to explore the possibilities of a digital cabin, from generating valuable data for airlines, to creating a "smart cabin" through integration. Slated for a six-month trial run, this is the first piece of Recaro's larger 'connected cabin' strategy.
This initiative also marks the first time that Recaro has designed, produced and certified an aircraft installation under its own Design Organization Approval (DOA) authority, granted to Recaro by EASA (the European Union Aviation Safety Agency) at the aircraft level. We look forward to seeing the results of the trial.
Elements unveiled
Elements is the newest model from Collins Aerospace, and is the next generation of the company's Super Diamond seat, with enhanced features including updated monitor integration and smart stowage locations, as well as the option for a suite door for increased privacy. Elements also offers various customisation opportunities, from trim and finish to accent lighting, materials and colours.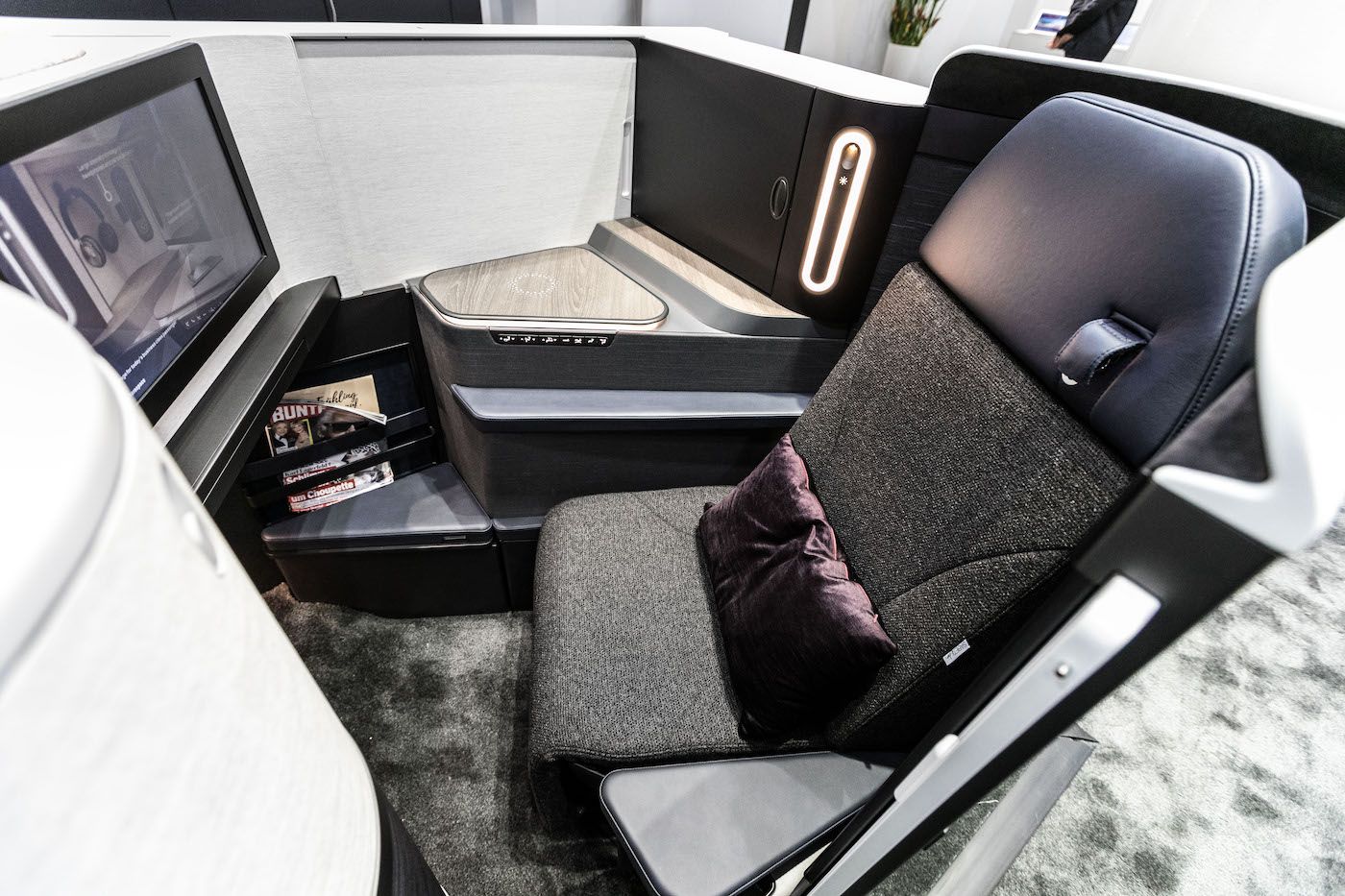 Engineering enhancements
Aviointeriors is offering design and engineering technology updates on its business class seats for both single- and twin-aisle aircraft, including a modern centre console with features including AC and USB power outlets, a stowage area, a PCU and a tablet holder.
The company has also made some engineering enhancements on its Galileo and Adagio full-flat electrical business class seats, including comfort, quality and design features. The seats can be fitted on both narrow- and wide-body aircraft.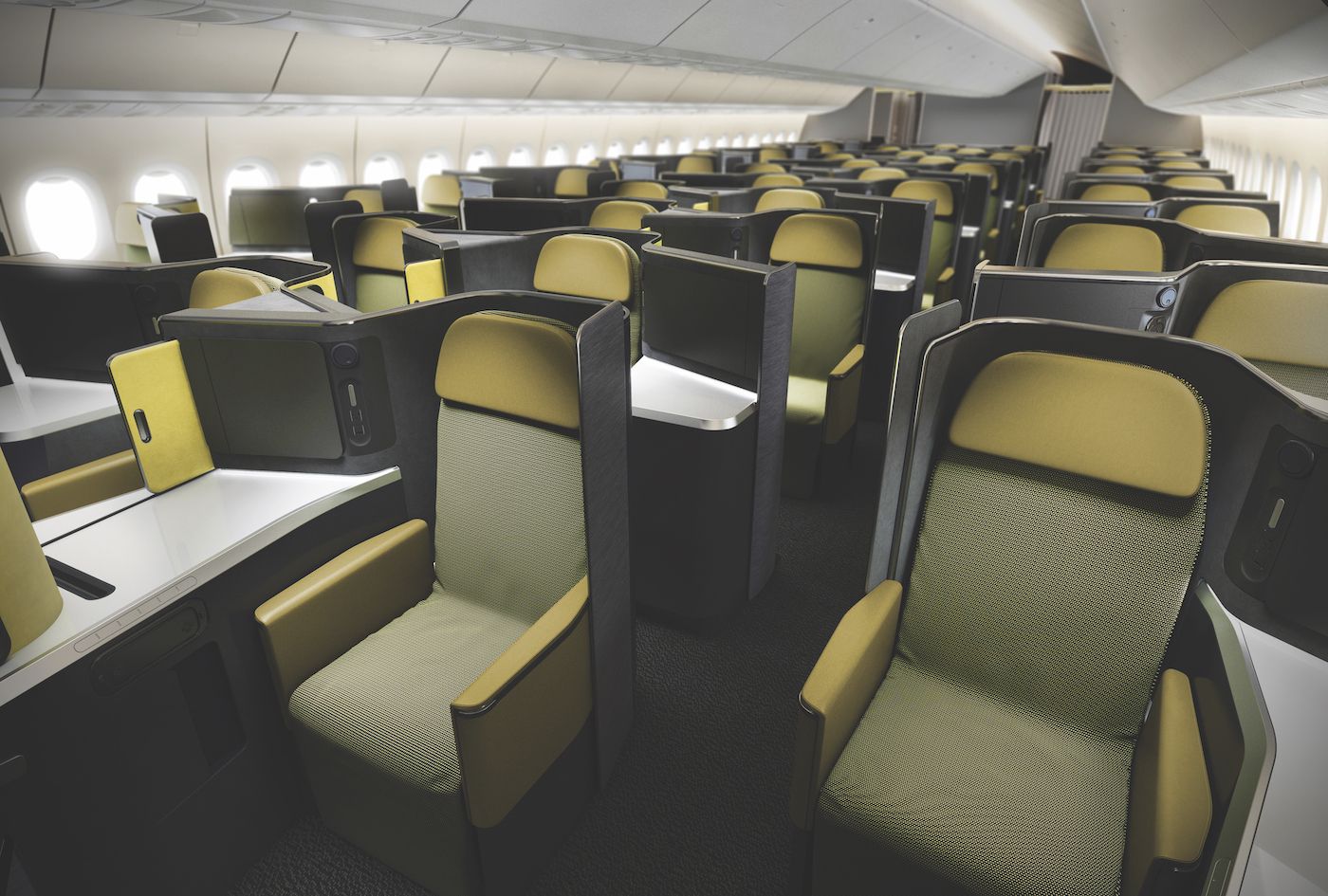 Flexible VantageSolo
Thompson has been working on new innovations for its single-aisle business class seating range. The VantageSolo model has been developed with London-based studio, Factorydesign, specifically in response to the rapidly emerging medium- to long-range markets being serviced by a new generation of narrow-body aircraft.
The premium business class seat offers direct aisle access for all passengers, with generous seat widths and full bed lengths starting from just a 33in pitch, and optional dividers and suite doors further increasing passenger privacy. Every passenger has a wide variety of storage options in their personal space, including dedicated stowage areas and large console area, as well as an easily stowed 20in IFE monitor providing maximum space for sleeping and working within the suite.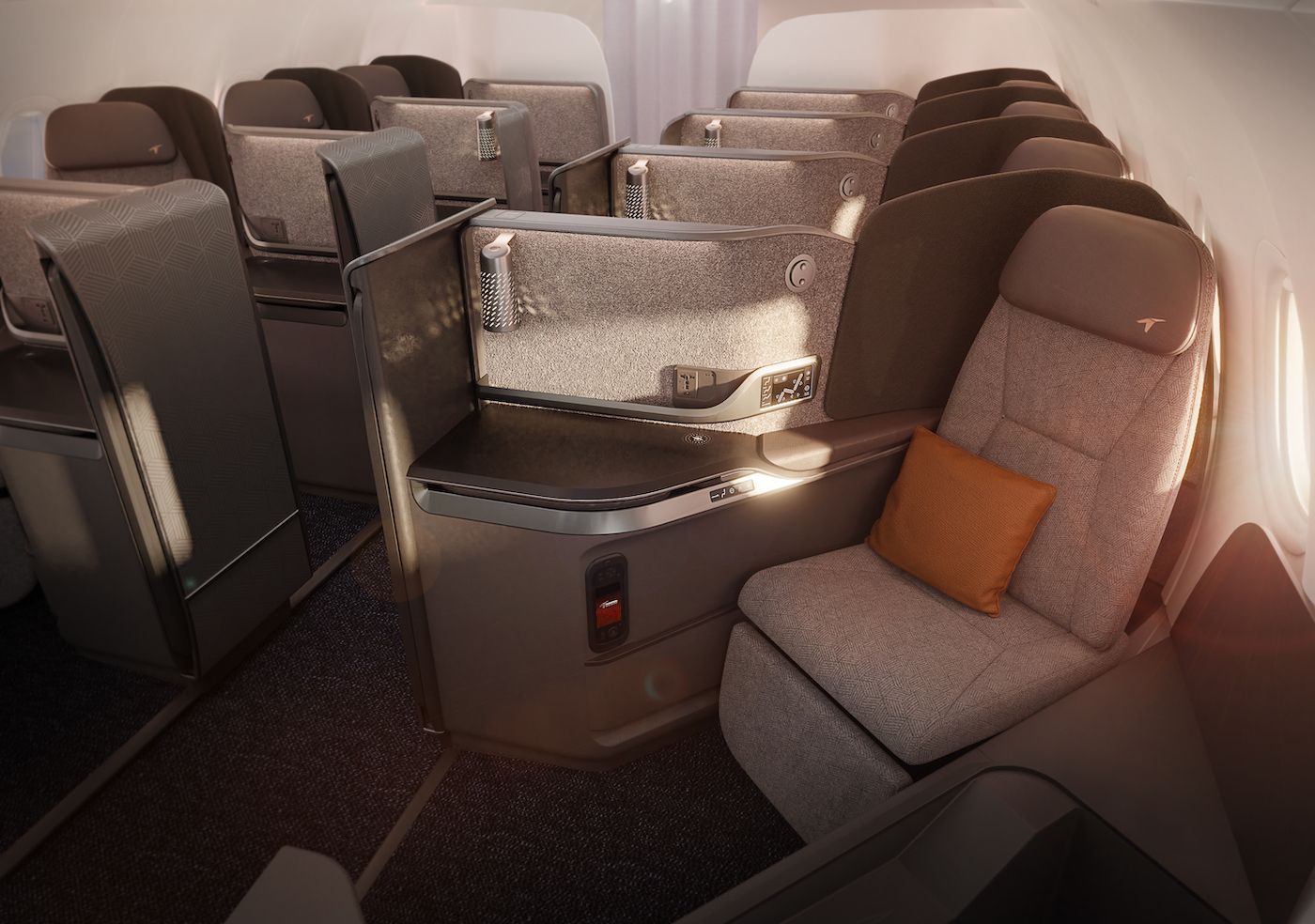 Encompassed within the VantageSolo platform configuration is the possibility for two front-row first-class suites featuring extended soft side-furniture, 27in IFE monitors, additional large pull-out work surfaces for multiple working or relaxing positions, dual occupancy, dual dining and an expansive sleep surface – all offerable without any LOPA penalty over the standard full business-class arrangement.
VantageSolo is planned for debut on its launch customer's first commercial flight in 2020.
AR enhances maintenance
Jamco America has developed an augmented reality (AR) training tool, designed to enable mechanics in the field to access whatever assistance is required for seat maintenance, no matter where in the world a problem arises.
The company partnered with Object Theory, an early pioneer in AR technology, to create the seat maintenance training tool for the Venture business class seat, which works with Microsoft HoloLens VR headsets to enable hands-free training without reference to a separate user manual. The system audibly communicates user instructions, while computer-generated images create a guiding overlay on the seat.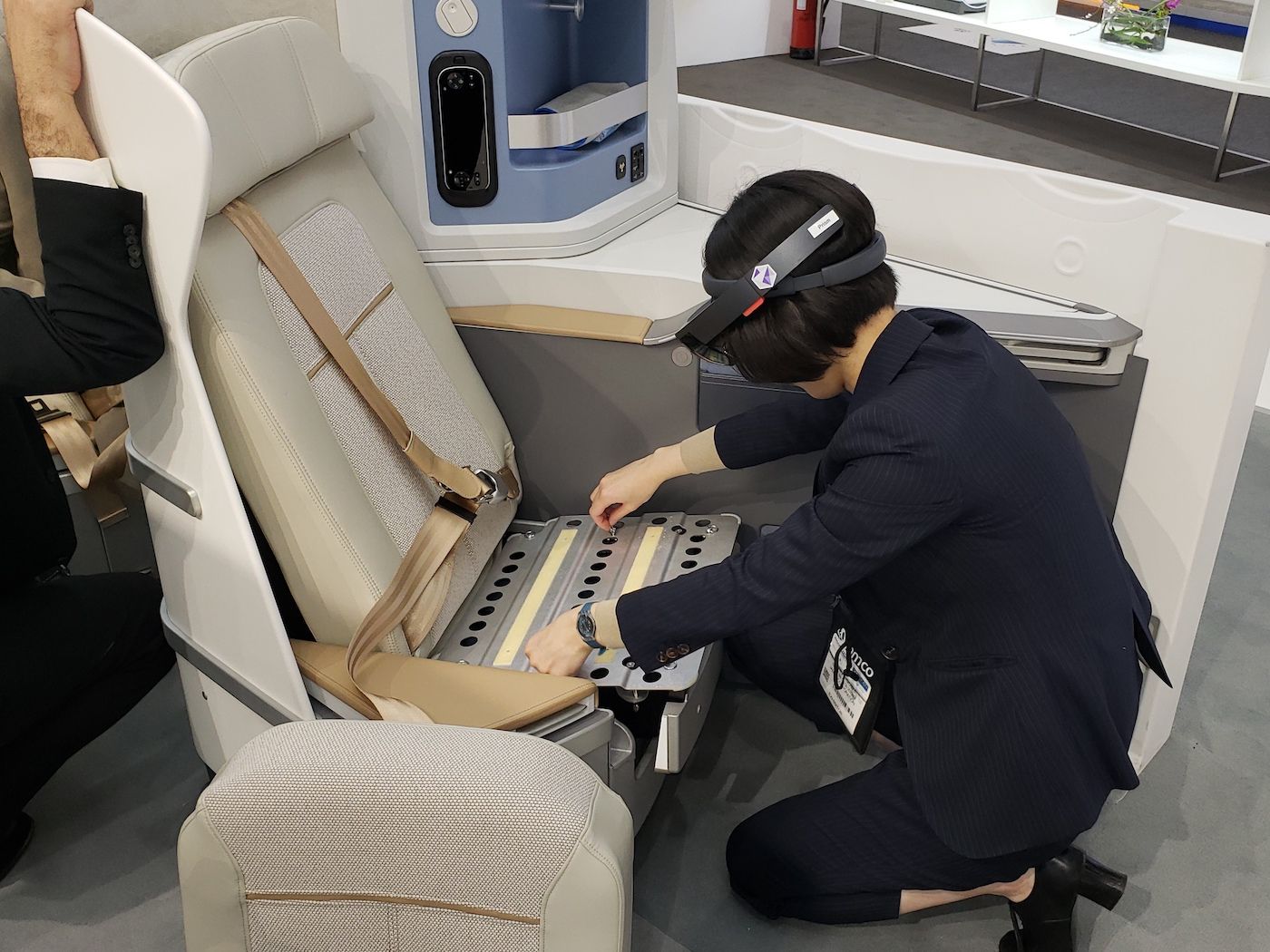 Using the technology, Jamco America's product support representatives can communicate in real-time with mechanics via remote assist. Both individuals are then able to see the same product and work together – through AR – to resolve customer concerns.
Try out Collins' extended reality experience
Originally planned for AIX, once travel restrictions are lifted, why not visit Collins Aerospace to try out its cabin products and then evaluate them in the wider cabin environment using immersive virtual reality (VR) and augmented reality (AR). On the VR side, you can virtually explore a number of different cabin layouts and investigate seating products and their differentiating platform features through an immersive and interactive environment. From an AR perspective, visitors can check out various products, including configurations and specifications, through a tablet viewing platform.