The announcement earlier this year that the Air India Group has ordered 470 aircraft set the aviation industry alight with interest and excitement. Speaking recently at an event to unveil Air India's new brand identity, CEO Campbell Wilson stated that the Group's ambitious expansion plans would mean taking delivery of a new aircraft every six days on average until the end of 2024. This staggering total comprises 250 passenger aircraft from Airbus and 220 from Boeing, with a further option to buy another 370 planes. It's the largest aircraft order in aviation history and is worth US$70 billion.
Air India was making a loss until its takeover by the Tata Group in January 2022. The Group encompasses Air India, Air India Express, AIX Connect and Vistara, and the new owners have embarked on an ambitious five-year consolidation and development process, with the aim to double its market share on both domestic flights and international short-haul routes.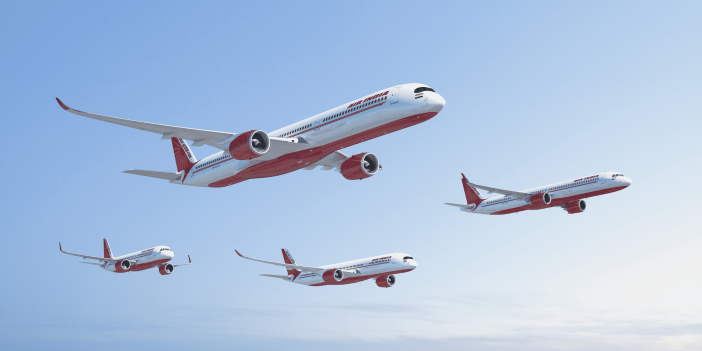 As these figures demonstrate, the aviation industry in India is undergoing a transformation which is nothing short of dramatic; it now has the third-largest domestic market globally, second only to America and China. The route from Mumbai to Delhi is the third busiest in the world, and India's Centre for Asia Pacific Aviation (CAPA) reported that the industry handled around 200 million passengers in the financial year ending March 2023. There are currently 140 operational airports in India, with the government planning a further 200 over the next five years.
These are impressive statistics, but what has caused this unprecedented industry upsurge? As is usually the case, it's a combination of factors.
In 1994, after decades of state control, India repealed all its laws regarding the formation of airlines, which opened up the industry to scheduled private airlines. This deregulation was the beginning of the competition which has characterised the aviation boom, and it has continued to evolve ever since.
There is no doubt that the rise of the middle classes, spurred on by economic growth and increased consumer spending, has also had a major influence. India's middle-class families see air travel as part of their lifestyle; they travel domestically and globally for business and pleasure. Low-cost carriers such as Vistara have made air travel more affordable, and competition between airlines has spurred initiatives including loyalty programmes and incentives. Always a popular destination, India's tourist sector has become more sophisticated and targeted, and the amount of foreign investment has increased hugely.
The Indian government also set up an initiative to provide reliable air connections in the domestic market, which contributes to a better experience for tourists, especially those wanting to venture off the beaten track. The Regional Connectivity Scheme (UDAN) has been allocated INR 1,244.07 crore (US$14.98 million) for 2023-2024.
Such funding is not purely aimed at tourists. For example, the Revival of Unserved and Underserved Airports scheme is intended to develop 100 of these airports, helipads and water aerodromes (an area of open water which can be used by sea and amphibious planes for take off and landing) by 2024. These facilities will assist in the transport of perishable food items produced by farmers in more remote areas as well as other possible humanitarian, crop spraying and forest fire suppression objectives; 58 airports have been chosen under this scheme to stimulate the air cargo market.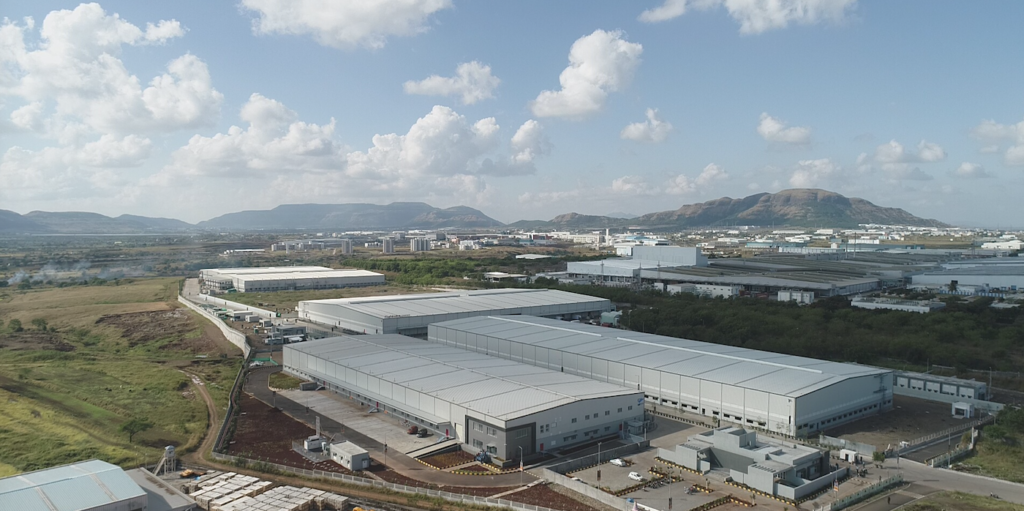 It is impossible to discuss India's aviation achievements without mentioning the Indian Space Research Organisation (ISRO), which was founded in 1962 and controls one of the largest global space programmes. Satellites, rockets and interplanetary probes are designed, built and operated, and in August this year India became only the fourth country in the world to land a spacecraft on the moon, and the first to achieve a successful touchdown near its south pole.
In October 2023, the first of a series of test flights was successfully carried out in advance of a proposed 2025 mission to launch astronauts into space. The Gaganyaan spacecraft is named after a Sanskrit word for a sky vehicle, and further unmanned missions, including one containing a humanoid robot named Vyommitra – Sanskrit for 'space friend' – are planned prior to the manned mission. Astronauts chosen for the mission are currently undergoing tests and training.
In spite of all this aviation activity, India is facing the same issue as every other country; an acute shortage of trained pilots. India is likely to require an additional 34,000 pilots and 45,000 aircraft technicians by 2040. In an attempt to keep up with this demand, nine initial contracts to set up new Flight Training Organisations (FTOs) were awarded in 2021 at five airports at Belagavi (Karnataka), Jalgaon (Maharashtra), Kalaburagi (Karnataka), Khajuraho (Madhya Pradesh) and Lilabari (Assam). Six are operational. Last year a further six contracts were awarded, of which one is currently operational. According to India's Ministry of Civil Aviation, there are currently 36 FTOs in India, operating at 57 bases.
About the author
As a company supplying component supply solutions to the global aviation business, the team at Artemis has its fingers firmly on the industry pulse. We've watched the phenomenal growth of the sector in India and have contributed to its development; if this trajectory is maintained, we're convinced that the only way is up.