Industrial design studio, Designworks, a subsidiary of BMW Group, has over more than 40 years made a name for itself as a design consultancy working across many industries, from BMW Group brands to external clients. Notable mobility-focused projects and experiences outside of automotive have included the design of the Virgin One Hyperloop prototype, Mercury Marine projects, as well as the Skai urban air mobility system, and aircraft cabin interiors and seating for Starlux, Ava Air and Singapore Airlines.
In this interview with Aircraft Interiors International, Holger Hampf, president of Designworks, critically reflects on the aviation industry, pointing out how the automotive and aircraft sectors can inspire each other. (Note this interview took place pre-Covid-19).
Do you find inspiration for aviation projects in the work you do for the BMW Group, and vice versa?
Yes, the work for our parent company and its brands – be it BMW, MINI or Rolls Royce – inspires our teams every day when searching for innovative solutions in other industries. And it also works the other way around. We are designing 'interior experiences', both for cars and aircraft. The passengers' perception of space, privacy, comfort are equally important, and automotive and aircraft industries can deliver inspiration in both directions.
It is true that a car seat is very different from an airline seat. Structurally they are very different, and their journeys are also quite different, particularly in terms of duration. But in terms of what people desire to do during a journey – whether long or short – the factors can be similar.
A very recent example would be the Interaction Ease exhibit, which was presented at CES in January. The ambition behind this partnership with BMW i was to explore how passengers interact and communicate with a vehicle in a genuinely intuitive and natural way. Deploying the technology that will empower a sophisticated machine to think and act on its own is one thing: finding ways to design the interaction between intelligent vehicles and passengers as fun, straightforward and satisfying is a more challenging task.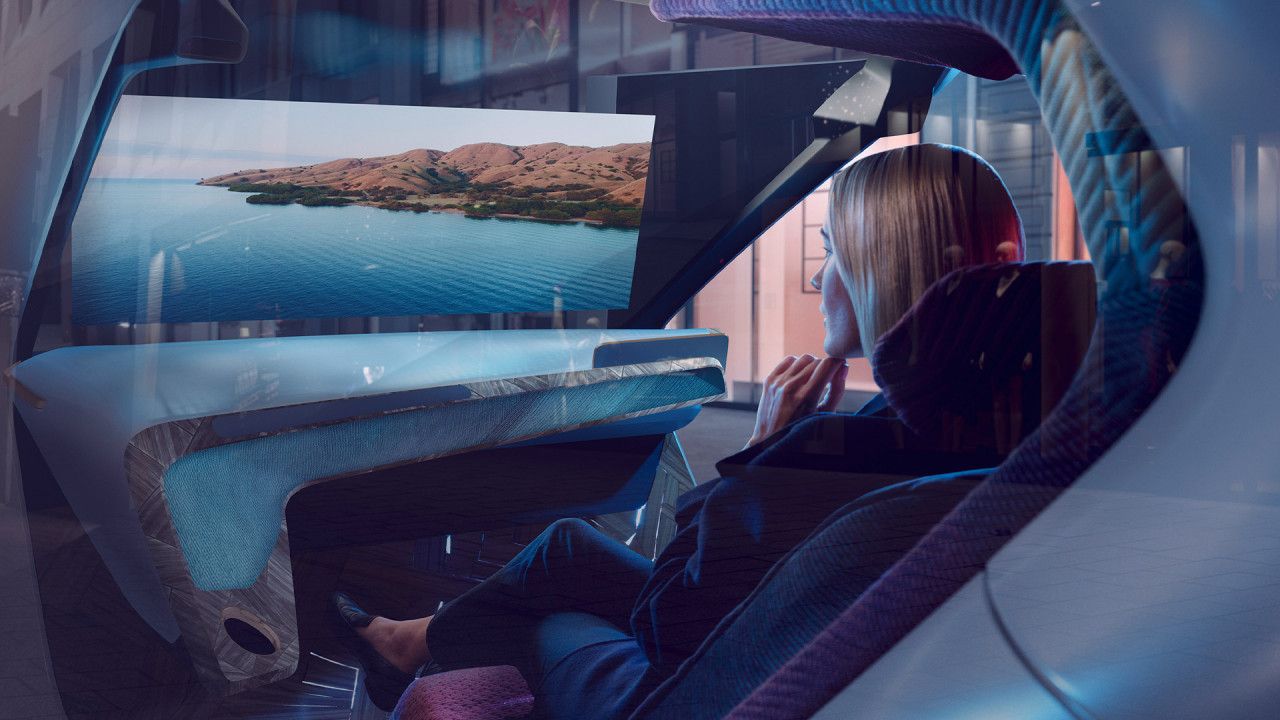 Where do you see great potential for aviation from a creative perspective?
We clearly see great potential for textiles and fabrics in the cabin. Many car companies talk about replacing leather with artificial leather – the so-called "vegan" interior. This does not necessarily improve comfort or aesthetics in my opinion. However, the opportunity is to work closely with fabric manufacturers and understand what is special about their materials. At Designworks, we are not using textiles for the sake of not using leather – we are developing new aesthetics and we are using the material to embed ergonomic features as well as technology. I believe the use of textiles instead of leather has a promising future in aviation and mobility in general.
Can you expand a bit more on the possibilities offered by fabrics and textiles and why you are excited about them?
As a matter of fact, fabrics are already used in many premium seating applications because of their durability and the comfort they offer over longer periods of sitting. By working with the most advanced textile companies, we can start integrating intelligence right into the material. Technology can be embedded and the user can interact with the seat and the environment in a very natural way, for example by touching a surface to give a command.
One company we highly appreciate working with is ByBorre. Not only are they very advanced in terms of technical knits, but also very special in terms of the creative freedom they provide to the designers: Various properties such as density, depth, colour gradients, and tailored form can be designed right into the textile. This allows the design team to render brand expression in completely new and differentiated ways.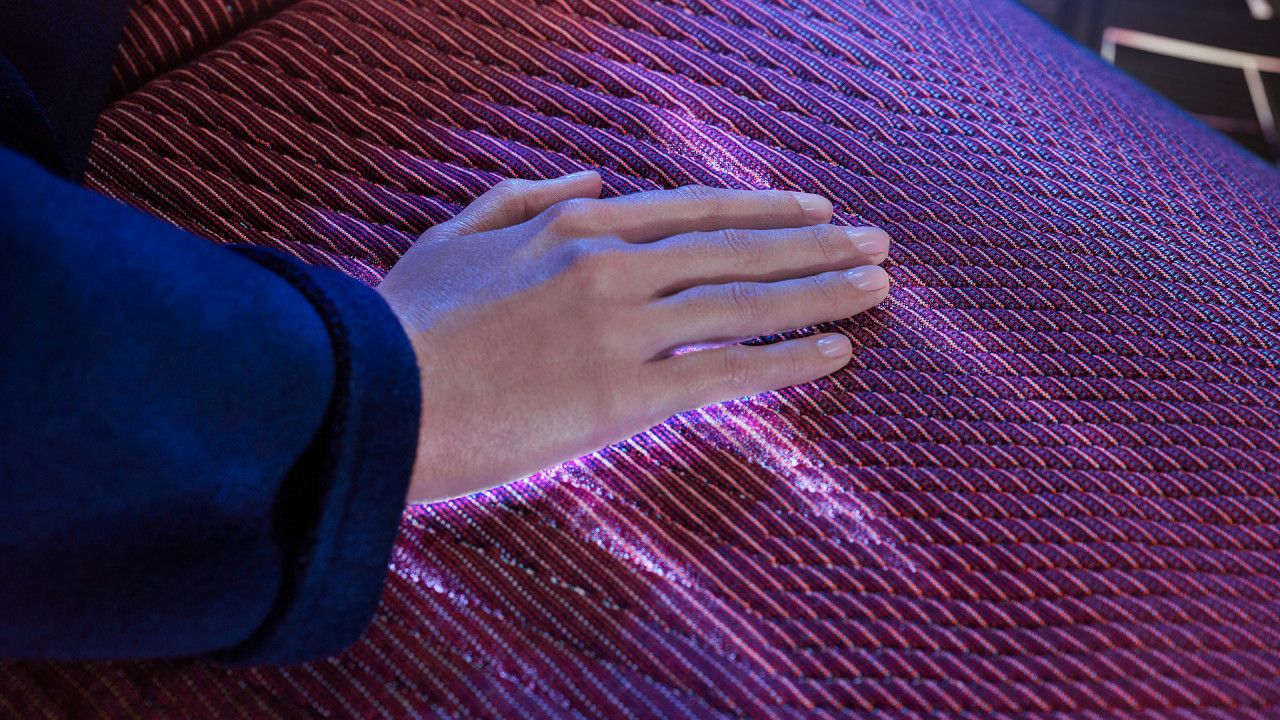 Brand character and brand expression are topics designers are very passionate about. What is your message to the industry today?
What really concerns me is that recently some airlines have been implementing very generic interior and service concepts. Airlines and journeys start to feel the same, similar to what we have experienced in the hotel industry when hotels became part of hotel chains, and your stay and the services offered became indistinguishable from one hotel to another. For me, I really see an opportunity to develop and express your brand and differentiate… create memorable experiences so that people want to come to you again.
It's not enough for a brand just to be seen – it must be felt. Only very few airlines are paying the utmost attention to a holistic customer proposition: those that do express company values and cultural context in their interiors and services, and create premium journeys across all customer touchpoints – both digital and physical.
Is there anything you wish airline clients would put greater focus on?
Number one is to really understand the journey and the state of mind a passenger is in. Is the traveller going away for pleasure or work? Is he or she returning home? Our research has shown that, especially on domestic flights, say crossing the USA, people don't want to sleep – they want to nap. They don't want to work, but they do want to feel productive. What amenities can an airline offer to cater for a personalised journey and the travellers' state of mind?
And then there is the wellness aspect. Air travel can be quite exhausting, so how can we make passengers feel well? Understanding the influence of cabin pressure, noise, light, air quality, a possibility to move around and stretch for a few minutes, allow you to arrive more energised and less tired. BMW has a function called 'Caring Car Mode', which that lets users adjust climate, audio and light in a synchronised fashion – it is a relatively new feature and we are starting to understand its effects on the driver and passengers.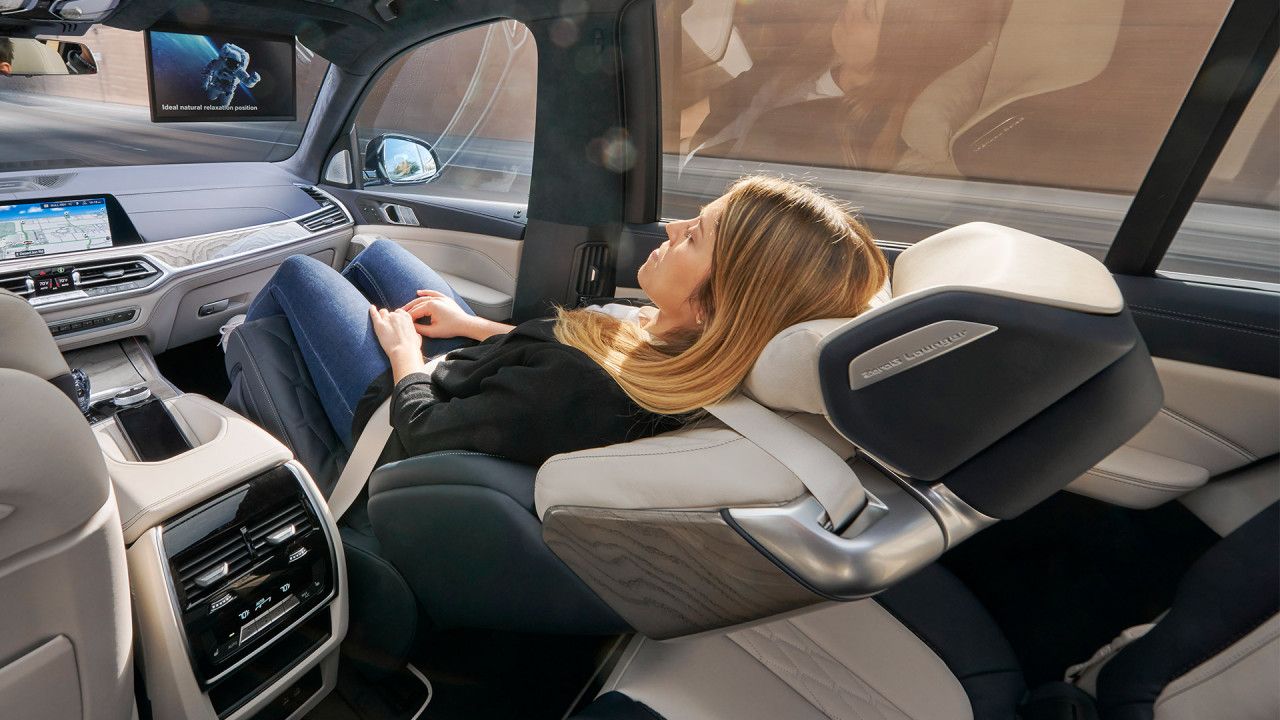 Where do you see immediate potential for improvement in the cabin?
This would be the economy class. We have almost come to a point where we accept the bare-bones travel experience in economy. Everything about it feels somehow loveless, but it doesn't have to be. Even in economy, I can envision an experience that is pleasing to the eye and touch, with materials and details in the cabin that feel warm and comfortable.
This is an area where airlines have to take more risk and become more playful with space and materials. And the service! A proper analysis of the travellers' economy class journey from boarding, storing carry-on to receiving meal and drinks could bring forward many design opportunities.
Your mother company, the BMW Group, has given you the mandate to use your external perspective to ask uncomfortable questions. If you were asked to do the same in aviation, which areas would you address?
This would be something already under investigation by some: dissolve the traditional class system of first, business, and economy, and explore the in-betweens.
I really enjoy the premium economy class offering – it is often worth the extra cost and it offers extra legroom, wider seats, and more space to recline – very important when you travel mid- to long haul. At the same time the ticket price is far from that of a business class fare. Combined with a proper service you "almost" feel like you're in business class.
And there are other possibilities to change the established class system to a system that caters to passengers' desires more sensibly, such as travelling with family, travelling with a baby, or travelling to arrive at an important business meeting. Again – understanding the travellers' state of mind, the reason for taking a trip and the destination can lead to much more satisfying travel, and happier customers.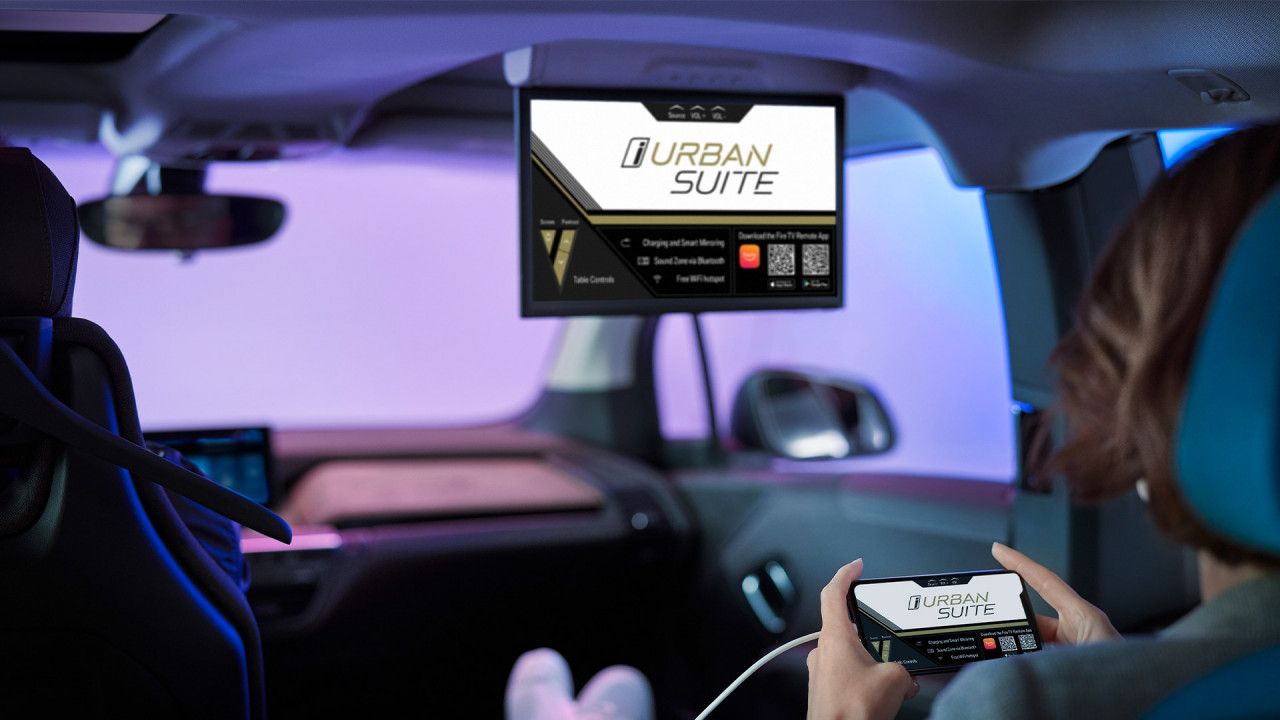 How do you find room to be creative when working in a sector as conservative and regulated as aviation?
One aspect is to work directly with the supplier and push the envelope on what is possible. An ambitious airline as a client is also good with regards to driving innovation and challenging the design team. We are seeking a true partnership throughout the design process, with transparent communication at eye level in order to create alignment, because in the end, we should all have a shared goal of improving the travellers' experience.
Another important aspect is to look at every detail of a design challenge – there are plenty of opportunities to update FAA-certified components without questioning the entire assembly.
Where is Designworks' creativity headed right now?
We have delivered some very successful work to many different industries in the past – including healthcare, sports and consumer electronics – but we are currently in the process of focusing more on mobility-relevant topics and the consumers' digital life. Mobility is really a sweet spot of Designworks, and being part of BMW Group is greatly validating our work and point of view. Every day we understand better how people organise their daily life and connect across platforms. This enables us to develop customer-centric solutions that go far beyond what's expected; often beyond what's possible today. In the future we will be doing a lot more in these areas.
About Holger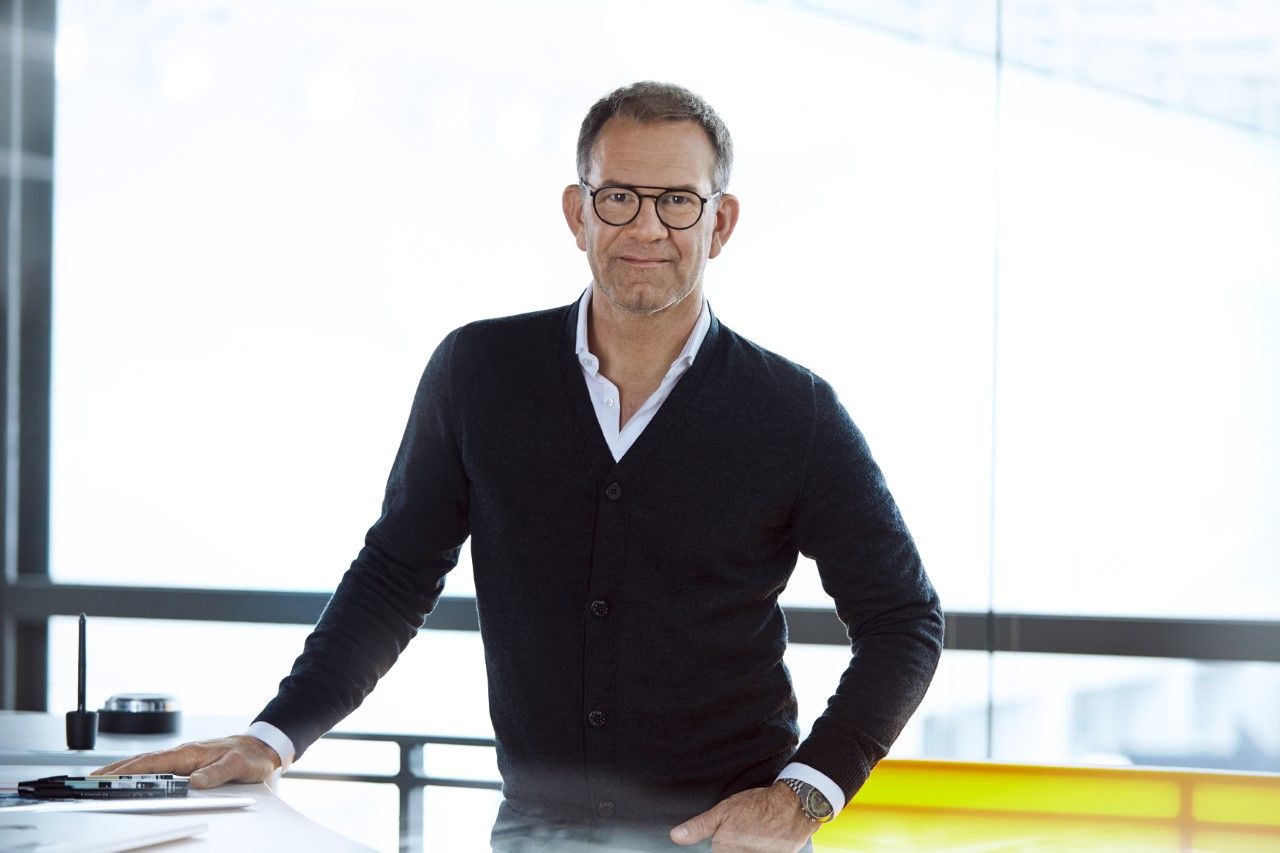 As president of BMW Group Designworks, Holger Hampf is leading the global design consulting firm and its three studios with 150 employees from its headquarters in California.
Prior to his present role, Holger held the position of Head of Design User Experience for BMW Group. He brings extensive experience in product design, creative consulting, and interaction design and design management, as well as deep insights into the thinking, processes and design culture of the BMW Group.
Memphis Design – a group with a radical approach to furniture design, architecture, and the creative process turned him to design and inspired him to study industrial design. Holger appreciates the design of the 1970s, admires Hella Jongerius and the Barcelona Pavilion by Ludwig Mies van der Rohe. and he finds inspiration in the work of ByBorre, a company known for textile innovation.
His go-to page for anyone eager to stay in touch with the latest design trends is