A major part of Aircraft Interiors Expo is the inflight entertainment and connectivity zone. Take a look at the essential IFEC reveals we are missing at the 2020 show…
IFE as a brand touchpoint
Burrana has been busy developing a new IFE platform, which will be introduced to the industry during 2020. The company plans to reveal a fully integrated IFE solution (including embedded displays, wireless streaming, 4K overhead retracts and in-seat power) which leverages technology from the Glide and Paves legacy products, as well as a 48VDC power backbone, to bring a solution to all commercial aircraft platforms, both linefit and retrofit.
Along with this highly efficient and low weight hardware configuration, the solution will come ready-enabled for live connectivity, and will introduce a new software architecture that enables airlines to configure or modify their passenger experience in near real-time. Supporting interactive 3D maps, live camera views, targeted advertising, secure payment and wellness applications, the system is designed to enable airlines to unlock IFE as a key touchpoint for their brand, improving passenger satisfaction and ancillary revenue generation.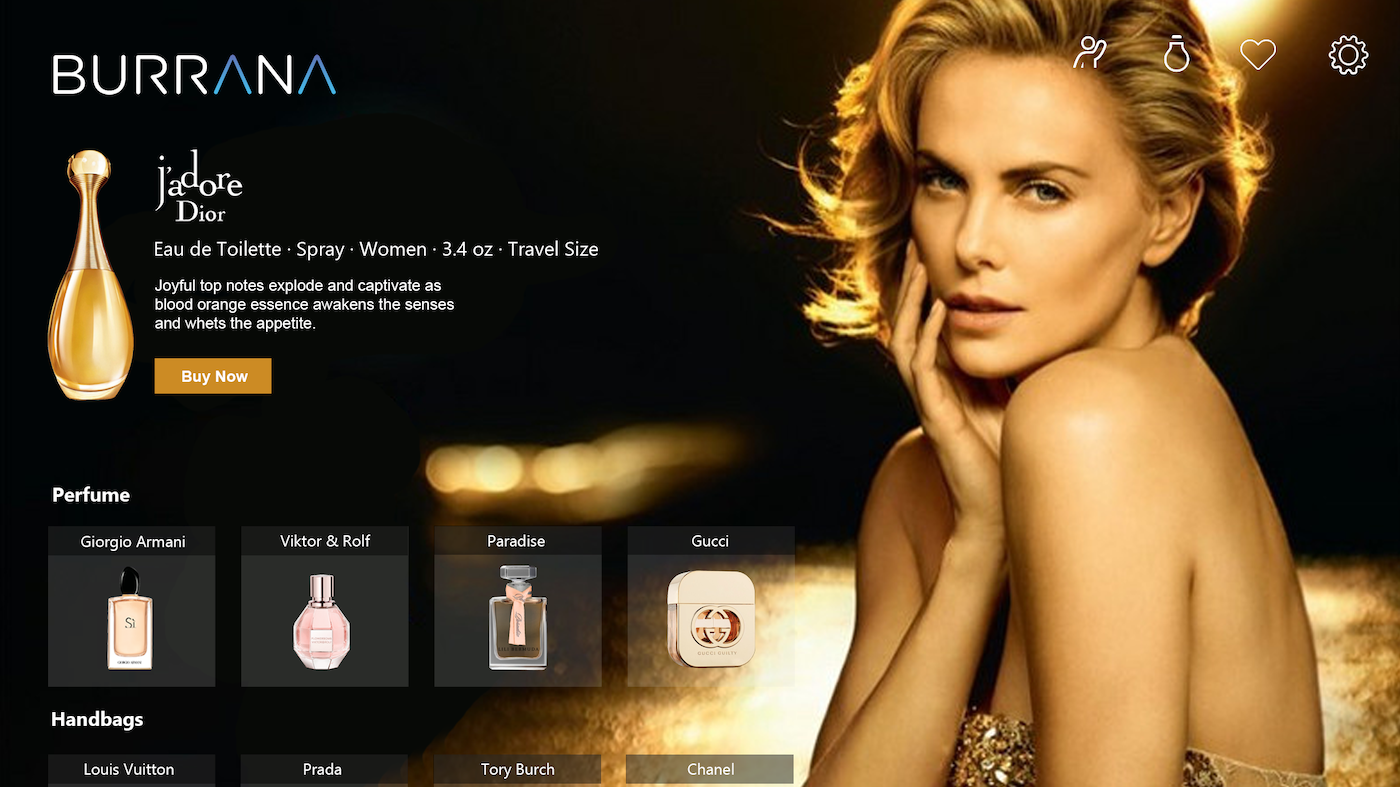 A roadmap to ESA
Carlisle Interconnect Technologies will be launching an easy upgrade roadmap to convert ARINC 791 style Satcom installations to electronically steered antenna (ESA) installations. This process will include technologies that leverage structural and electrical provisions already installed on thousands of aircraft to shorten the upgrade times needed in the hangar.

The roadmap takes advantage of the large investment that many aircraft manufacturers and airlines have already made in provisioning their aircraft for high-bandwidth Satcom systems without sacrificing the lower profile ESA or hybrid electronic/mechanically steered solutions. By converting the existing interfaces rather than replacing them, the high costs of structural repair can be avoided and conversions between antenna technologies can be seamless.
Quick-fit connectivity
Donica will be revealing its WEFly wireless IFE system, which can be installed in as little as one day, with no LRU in the E/E bay. The system offers full wi-fi coverage in the cabin with a minimal number of LRUs, low power consumption, light weight, a compact footprint, dual 4G and USB interfaces for content updates, and comes ready for integration with connectivity systems.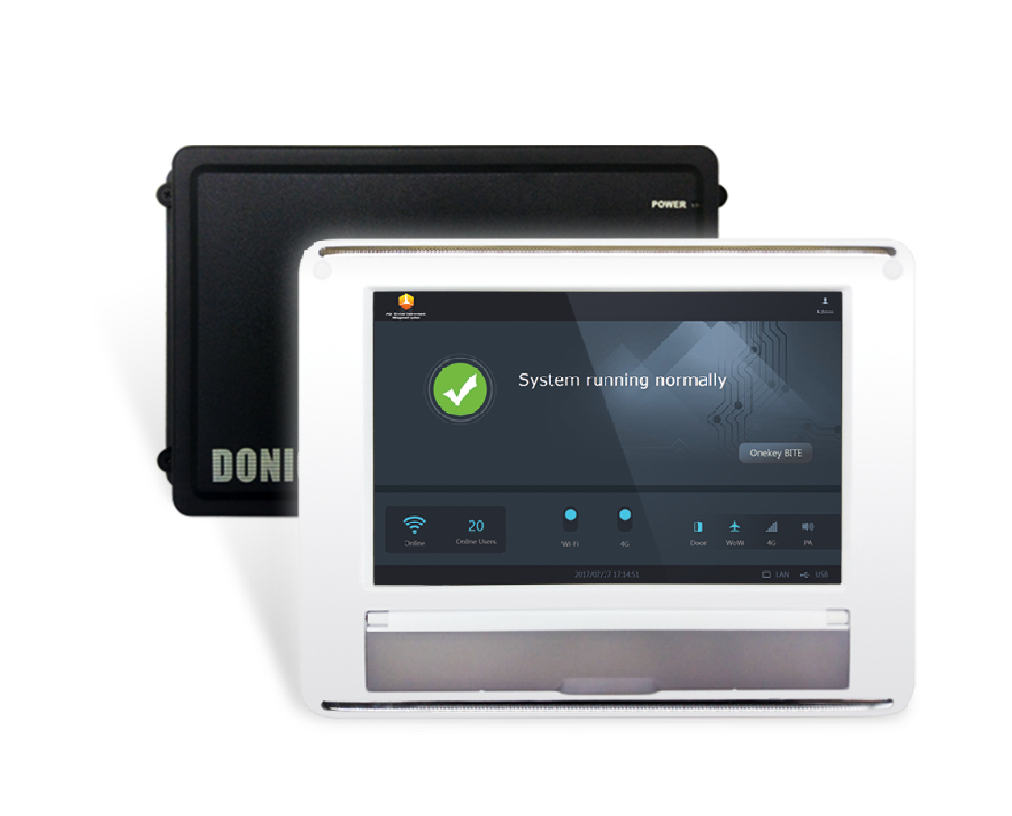 Inmarsat's fast-expanding network
Since celebrating 1,000 installations of its next-gen passenger Wi-Fi services at last year's AIX, Inmarsat has delivered another record year of growth, signing customers including Scandinavian Airlines and Gulf Air, and activating service with world-leading carriers from Air France to Virgin Atlantic.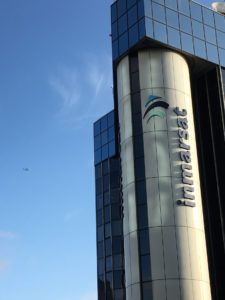 The  evolution of Inmarsat's global Ka-band network, which powers GX Aviation and Jet ConneX, commenced with the recent launch of a fifth satellite that brings focused capacity to Europe and the Middle East. Contact Inmarsat to hear more about how GX is transforming for the future, with a further seven confirmed satellite launches and bolstered coverage over the Arctic.
Dominic Walters, VP at Inmarsat Aviation says, "We will be celebrating the rapid rate of installs and activations in the past 12 months, while looking ahead to what the next generation of air passengers means for our customers."
BoardConnect updates
One of the IFE highlights of this year will be the introduction of a range of new innovations have been added to the BoardConnect open IT platform by Lufthansa Systems.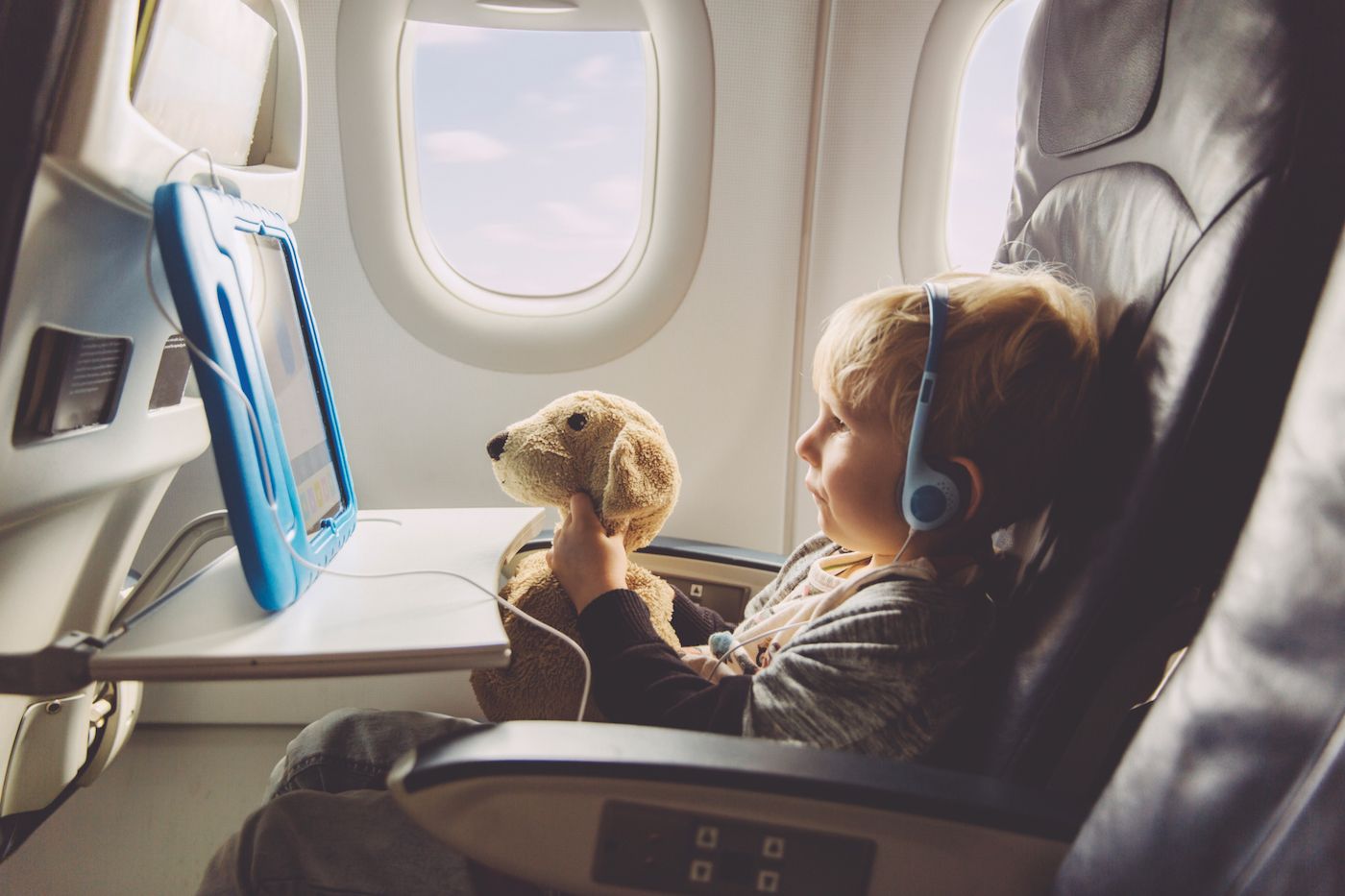 In addition to existing features such as moving maps, movies, music, games and destination information, customers can now choose the content they want from a wide range of services available through Lufthansa Systems' partner network, via their mobile devices. These features will help BoardConnect address the needs of airlines of all sizes with different business models.
Next-gen IFEC experience
As bandwidth to aircraft increases, there are growing opportunities for airlines to meet the demands of today's digital passenger and enhance satisfaction with the entertainment experience. Airline passengers want a seamless entertainment experience akin to the on-the ground services to which they are accustomed, and Spafax is working to enable these opportunities with its suite of next-gen IFEC services and platforms, including two product launches.
The Sprint cloud-based content distribution platform enables airlines to curate IFE content in the cloud, automate delivery and dynamically schedule content to aircraft. Sprint reduces content lead times, allows airlines to curate contextually relevant content libraries and deliver services that enable greater personalisation of the entertainment experience for passengers.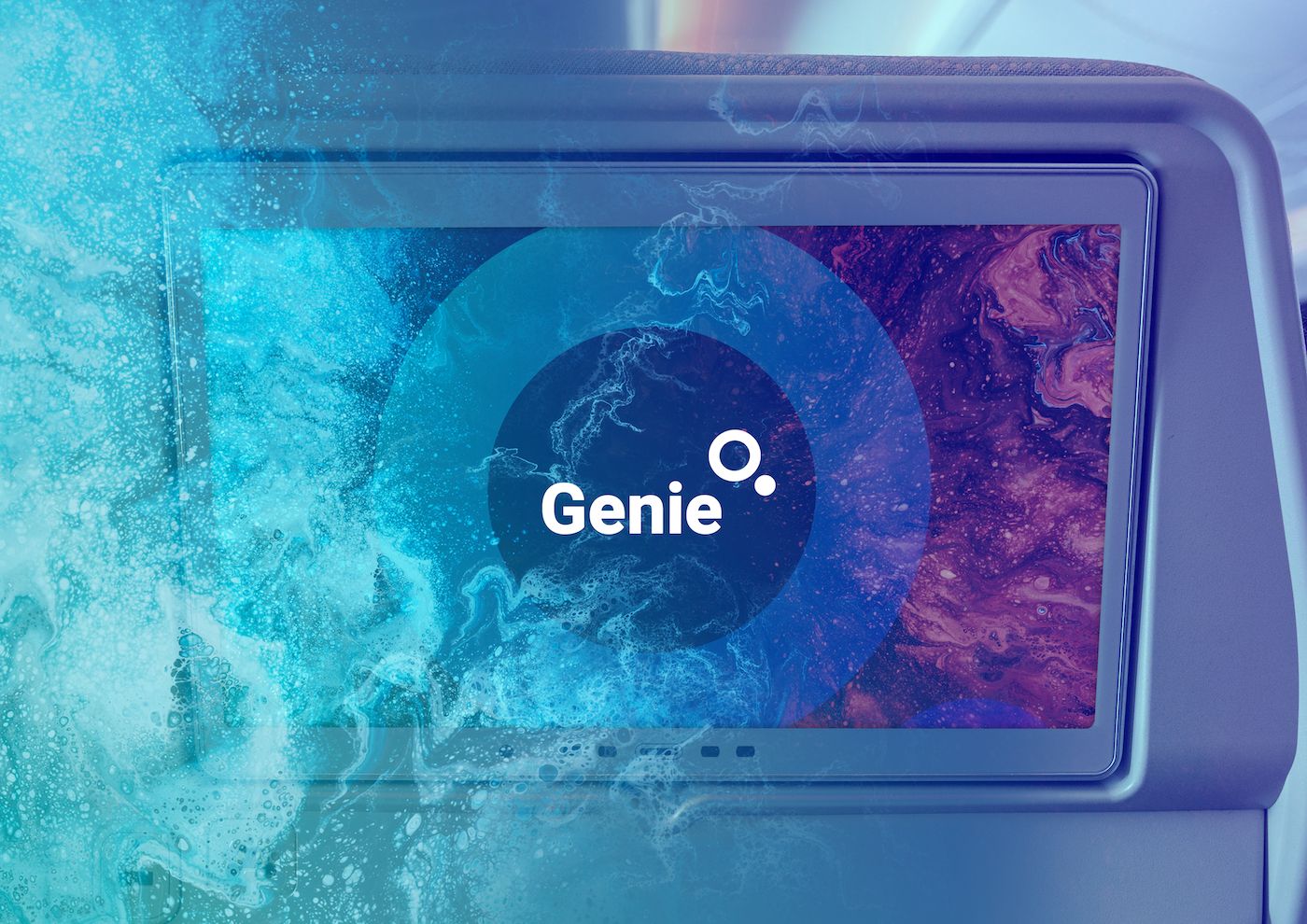 To meet the IFE experience of the future, Genie, Spafax's recommendations API, puts the right content in front of the passenger, delivering personalised recommendations across IFE platforms. Genie is system-agnostic and can power multiple inflight technology stacks. Passengers can get recommendations based on their viewing history and favourites, similar content, what's popular on a specific route, in a specific language, what similar viewers also liked and more.
Genie's AI recommendations also power content programming insights in IQ, Spafax's data analytics platform, applying predictive analytics to identify the most relevant upcoming titles to schedule for the right audience.
Inflight internet that really flies
Telesat will be showcasing its global network of Low Earth Orbit (LEO) satellites that serves the aviation market, using visual flight simulations of aviation traffic under-served by today's IFC networks. The simulations demonstrate satellite handovers providing continuous service to the aircraft as the satellites orbit rapidly around the Earth. See how multiple satellites can overlap service to provide concentrated capacity in congested areas.
Telesat has developed an innovative global network composed of around 300 satellites seamlessly integrated with on-ground data networks. Telesat LEO will offer affordable, pole-to-pole fibre-like connectivity with scalable, concentrated capacity around large airport hubs and busy flight routes – with the aim of enabling true home-like inflight internet everywhere.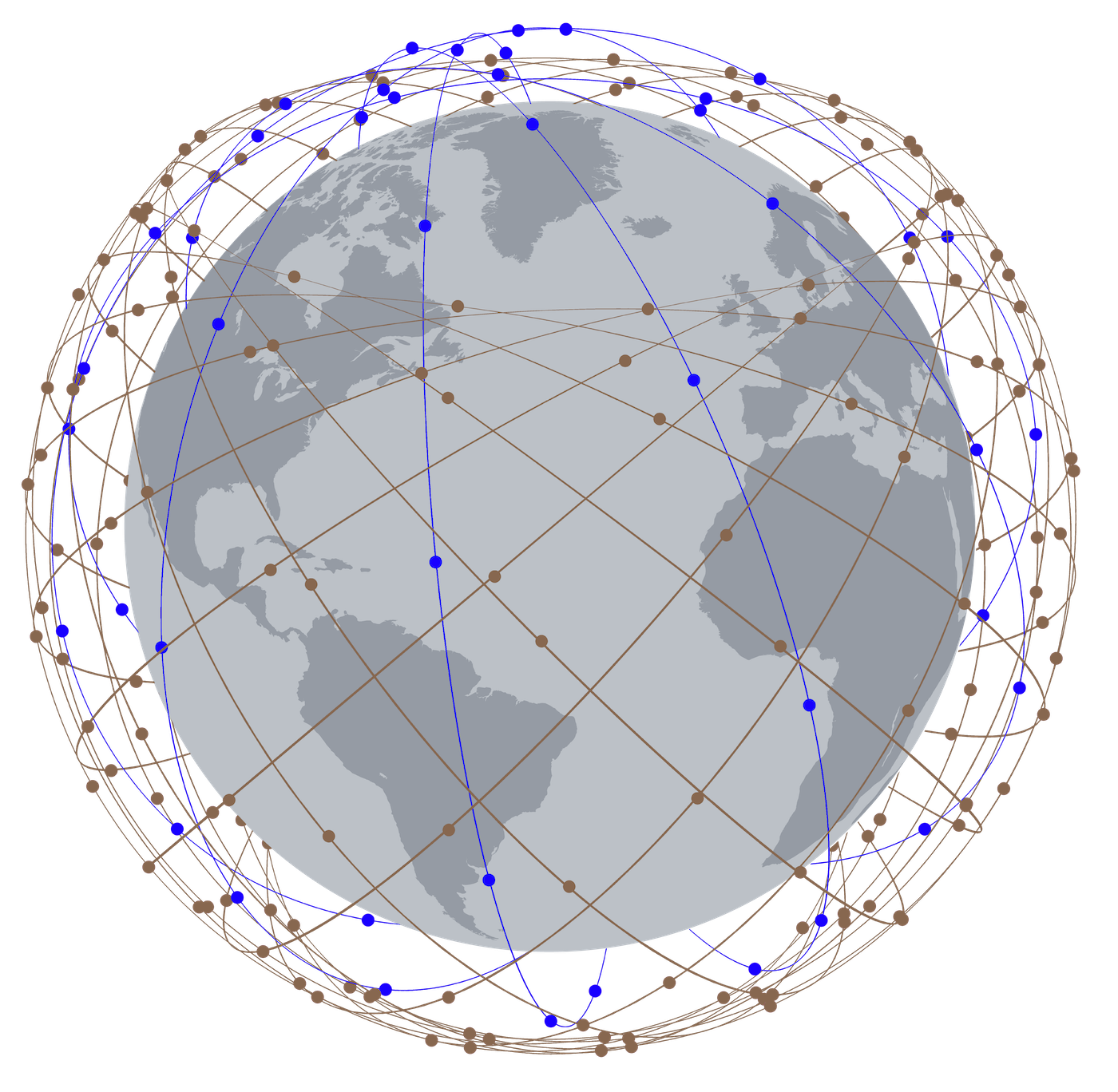 Integrating seamlessly with airlines' and service providers' terrestrial networks, Telesat LEO can help airlines meet passenger demand for video streaming, low-latency gaming, VPN use, encrypted webpage access, online shopping and more.
Power, lighting, and connectivity
New this year, Astronics will unveil its vision for li-fi usage for IFE content loading on and off the aircraft. For seamless passenger and crew IFE within the cabin, Astronics will launch its Edge cabin network platform, plus its Sierra portable IFE system. The company will also reveal new updates to its Smart Aircraft intelligent sensing system, which can sense bin capacity, seat occupancy, and collect a host of other data for crew use, plus collection and analysis.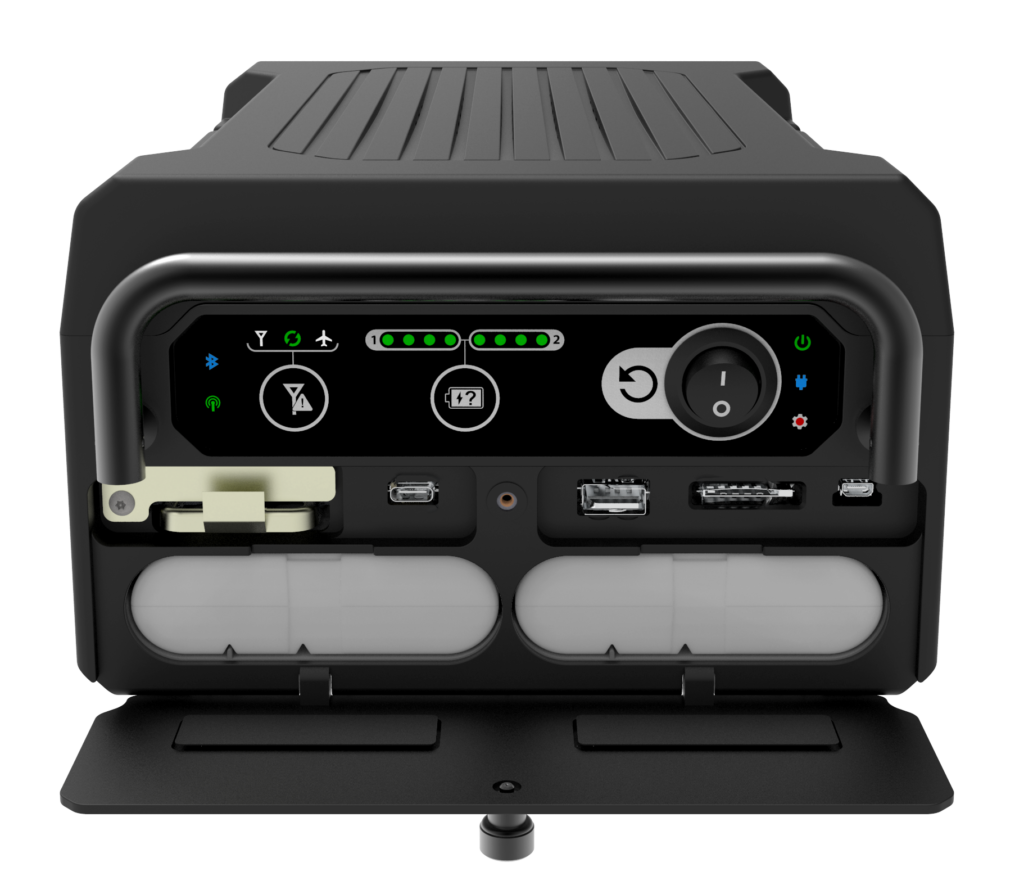 For power solutions, Astronics will present its range of updated EmPower in-cabin products for use by passengers and crew, including a new wireless charging module and USB Type-C passenger power system. The 2020 range will also include new passenger service unit concepts, updated safety equipment, new reading lights, and motion system innovations.
Engage, entertain and earn
The advent of portable battery-operated wireless IFE solutions – such as Bluebox Wow – launched a new era for inflight entertainment. With favourable economics, ease of deployment, and a growing variety of content types available for shorter routes, the IFE game changed, expanding quickly to include low-cost and regional carriers eager to tap into an opportunity to differentiate their in-flight service or utilise IFE as a channel for ancillary revenue generation. But that was just the start…
As Bluebox demonstrated in 2019, operating boxes from aircraft power simplifies logistics, particularly for large fleets. Enabling crew to pause playback on passenger devices for announcements reassures regulators. And going app-free reduces a major friction point for passengers accessing wireless IFE on their devices, with increased usage rates of over 40%.
But Bluebox's IFE innovations haven't stopped there. No longer just for entertainment, IFE is a tool for engaging passengers and earning revenue – and not just in the air.